I don't think it matters whether your childhood Saturday morning routine included Sesame Street or Blue's Clues.
Rhymes always made everything more fun.
And, as my continued remembrance of the first 25 presidents proves (Washington And Jefferson Made Many A Joke…) more memorable too!
So, without further adieu, let's go over all of the ways you can make your life easier by finding apps and integrations that both you and your customers can enjoy from your mobile device.
Ready? Repeat after me:
"A" is for the app that lets you do it all
I'm talking about the Quickview app here. With this in your pocket, you can create and edit emails, add contacts, and even view your reporting right from your iPhone, iPod or iPad.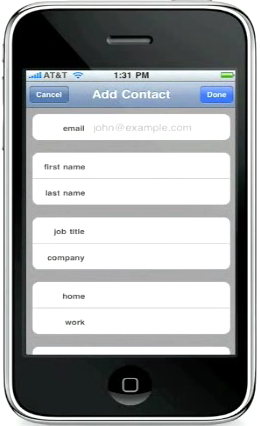 "B" is for barcodes people scan from the wall
Or from a flyer, or from your business cards. That's the great thing about a QR code, you can put it anywhere! By setting up the Scan-to-Join feature in your Constant Contact account, you can allow people to sign up for your emails by scanning a QR code with their smartphones.
"C" is for coupons that need some redemption
The SaveLocal  for Merchants app makes keeping track of redeemed coupons easy. The program also allows you to see the results of your offer directly from your iPhone.
"D" is for delighting texters with special attention
You can make it even quicker for people to sign-up for your list by including Text-to-Join as part of your strategy. Print out the keyword in posters or flyers and would-be contacts can sign up with a simple text message.
"E" is for Event and checking-in your attendees
I've seen this one in action personally and it's a great time saver. With the Event Check-In App for your iPhone or Android phone, you can mark your attendees as present right as they walk through the door. No paper trail to keep track of and no need to lug a computer around.
"F" is for finding even more apps to please
You didn't think this was all there was, did you? There are new apps being added to the Constant Contact Marketplace every day. Take a look and see what you (or your customers) might find useful for your mobile experience.
There you go! Apply the Cookie Monster melody to that litany, and I guarantee you'll never forget it.
How are you using your mobile device to make your business run smoother? Let us know in the comments section below!