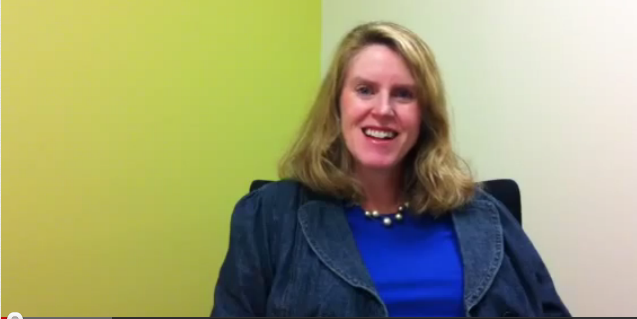 "I've heard about LinkedIn but I just don't know if it's worth my time."
If you've ever uttered that phrase then this post is for you.
I recently sat down with Heidi Tobias, education development manager at Constant Contact, to discuss LinkedIn.
Watch this week's Ask an Expert video to find out why you should (or maybe why you shouldn't) be on LinkedIn right now. You'll also find out the different ways you can use LinkedIn to reach new audiences and to drive new business.
Here's a transcript from the video if you'd rather read.
Why does LinkedIn matter for small businesses and why is having a presence on LinkedIn an important part of a business' social media marketing strategy?
LinkedIn is a little bit different than Facebook or Twitter and some of the others. What you really want to focus on about LinkedIn is that it's all about business. You're not going to find updates like, "oh, here's my dog!" (which is all over my Facebook Page). But you're going to find what's actually, business-wise, going on. So it's important to not only have a presence in order to be found but it also gives you a certain amount of credibility.
If I'm looking to do business with a small business (this is especially important for any service providers out there), one of the first things that I'm going to do is hit LinkedIn to see if I can find your profile. Find out who you know. Find out what your experience is. Find out where you've worked.
If I don't find you on there? You don't exist on the grid.
What makes LinkedIn different from a site like Facebook and why is it important to be aware of those differences?
You know it's very funny. As each of these products change – and I swear every week something else has changed – it almost feels like some of the things are coming together with all the similarities.
So if you just took a look at LinkedIn today, you'd say, "Ok great. I have a personal profile…just like I have a personal timeline in Facebook. And then a company page in LinkedIn…just like a company or brand timeline. This sounds familiar and this sounds similiar."
But the real difference is that in LinkedIn, a company page allows not only you, but anyone who works with you, for you, or contributes to the success of your organization– to associate their profile to your business.
And it lets you also have that personal business profile, so I can see who knows whose networks.
It's also great for SEO value. If I'm looking for someone to help me do a freelance video like we're doing right now, I might go in and type: "looking for video production" and I'm going to want to see not only someone's website but: what is their reputation?
It gives you the opportunity to have recommendations. Now, people can write things on your Wall with Facebook, but we know that timeline just keeps moving when new stuff is found. With LinkedIn, there's a permanent place to go check it out. So I can determine if organizations like me have actually done business with you and actually like what you do.
The big topic with LinkedIn seems to be groups. What are groups? Why are they useful? And how can businesses make sure that they are getting the most out of using them?
I love groups and there's a lot of discussion in social media about the value of groups. What I'll tell you is that groups are wonderful if you get the right people and you get the contributions inside of them.
Some groups are completely useless, I'm going to fess that right up. So you want to spend some time finding the right groups that you either want to lurk in (and I do a lot of lurking – more than talking in some) and then which one's you want to participate in.
The lurking groups are the ones that I tend to see my customers (or the people I want as my customers) dialoguing with each other. What you're picking up is a whole lot of business intelligence about what is important to them. What are their problems? What are the things that they actually need to solve? What are their pain points?
So you're learning a whole lot about the customers that you want to go after. And what's going to make them tick. And what's going to make them buy.
The ones I tend to participate in are the ones that I can actually contribute something tangible. Now sometimes they're peers of my own. But other times they are customers (or potential customers) and the number one, last thing that you ever want to do in any group is pitch…pitch to buy your product…pitch to hire you…
You need be contributing specific How To's. Something tangible that I could read, I could apply, and I could see a benefit from. It's going to increase your reputation and you're going to be thought of as the go-to person.
And when I actually do need to hire somebody? You're the one that I'm going to go for.
Is there a marketing topic that you think deserves more attention? Let us know in the comments below and your topic could be discussed in next week's Ask an Expert segment.