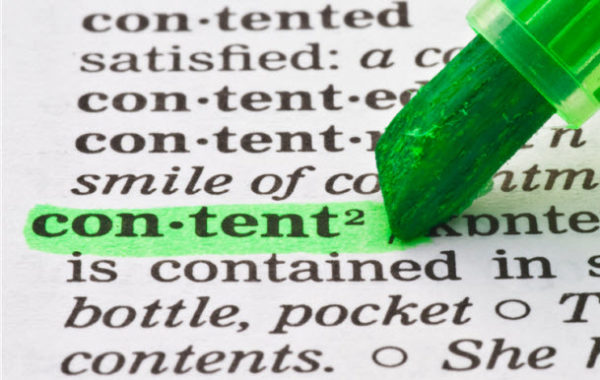 What are you doing to improve your email marketing in 2013?
That was the question presented to more than 400 B2B marketers in a recent study from BtoB Magazine.
For nearly half of respondents, finding a way to deliver the right content to the right audience is a top priority.
Plus, did you know that three-quarters of smartphone-driven purchases take place in-person, offline?
Whether you're a B2B, B2C, or nonprofit organization, there's something for you in this week's marketing news roundup!
For business-to-business (B2B) marketers, being able to target the right message to the right audience is a top priority.
According to a recent report from BtoB Magazine, 47% of B2B respondents cite "delivering content that's relevant to a segment" as the top tactic they can take to improve their email marketing efforts. Lead nurture programs (43%), content quality and volume (40%), and list segmentation (30%) were also top concerns for B2B email marketers.
As far as email marketing goals, customer acquisition is the top goal of B2B businesses. Other goals include: lead nurturing (29%), brand awareness (18%), customer retention (15%).
Bottom Line: Whether you're a B2B, B2C, or nonprofit organization, delivering content that's relevant to your target audience is an important part of any email marketing campaign. By delivering content that's relevant to your readers, you'll have more opportunities to engage your audience and to stay top-of-mind in the process.
When you consider that for 56% of consumers, irrelevant content is a top reason for unsubscribing from brand email lists, it's clear that all email marketers need to be focused on delivering the right content to the right people every time they hit send.
According to new research from Nielsen, more than three quarters of all smartphone-driven retail purchases are taking place offline.
While 42% of the 2,000 retail customers who participated in the survey reported that they rely exclusively on mobile when researching a purchasing decision, the vast majority say that they are much more likely to come in store rather than shop online.
Other interesting findings included:
57% of people searching on a smartphone expect retailers to be within five miles of their location
24% of people searching on smartphones consider local proximity of the business to be the most important search variable
33% of people searching on smartphones are looking specifically for retailer contact details (phone number, address, directions)
Bottom Line: While most of the talk around mobile over the last few months has been focused on the type of actions users are taking online, it's also important to understand that what mobile users are doing offline can be just as important. The reality is that with more people researching your business on mobile—through search, social media, and even in the inbox—you have more opportunities to bring people into your place of business if you're providing a positive mobile-experience.
Whether it's taking control of your online listings, adopting a more mobile social media strategy, or making the change to mobile-friendly emails, there is plenty you can do right away.
After a number of highly publicized hacks on the social network, Twitter has increased security this week with the introduction of two-factor account authentication.
Users who turn on the feature will be sent an access code via text message each time they attempt to log in to their account. They will be required to enter that code before logging in.
Twitter says that further improvements to security on the site are expected.
Bottom Line: In today's hyper-connected world, protecting your information online is more important than ever before. When it comes to social media, protecting your information really starts with making smart decisions about who has access to your accounts and how freely you're sharing your login information.
While having employees help out with your social media marketing can certainly help, you need to be mindful of who could access and share your information.
If you have any security concerns on Twitter, you may want to try two-factor authentication.
According to a recent study from Monetate, the average pricetag from a sale generated on Pinterest is $80.54, compared to around $70 for both Facebook ($71.26) and Twitter ($70.17).
While Pinterest users may spend more, they are also more difficult to convert. According to Monetate, the conversion rate for the average Pinterest user is .36%, compared to 1.08% for the average user on Facebook.
Bottom Line: One of the biggest differences between Pinterest and other social networks is that users on the site tend to approach Pinterest with much more of a "shopping mentality." According to a recent study from ComScore, 32% of online retail shoppers have made a purchase based on what they've seen on Pinterest.
If you're looking to add something new to your social media marketing, Pinterest is a great place to start.
Want to improve your email marketing? Make sure to sign up for our free Hints & Tips newsletter!