It's a question plenty of busy small business owners have asked themselves: Is creating content really worth my time? 
If you're unsure about the benefit of content marketing for your business, take two minutes to watch our newest video on why creating content can pay off and give you great results.
I'll explain how content can give your business an advantage over your competition, help you reach new customers, and build long-lasting relationships.
Watch the video now, or read the transcript below: 
(Can't see the video? View it here.)
Here's the transcript if you'd rather read: 
Hi! I'm Dave from Constant Contact, and today I wanted to share with you a bit about why creating content is worth your time.
Now, you may be wondering why creating content is worth your time in the first place. And, for someone who's a big proponent of content, I'm going to share 4 very concrete reasons why you should.
Tip #1 Content Is Currency
Now the first thing you really want to understand is that content is currency on the Internet. So, if you're going to do any kind of online marketing, you're going to need content to fuel any of the work that you do.
Think about it, content (when you go online) is what people search for, it's what people consume, it's what people share — so it really fuels everything you do. Creating content actually benefits your business.
Tip #2 Get an Advantage Over Your Competition
So how exactly does it benefit your business? Well, think about it like this: Content really gives you an advantage over your competition. Think about this for a second, if you go to a website or you're looking for a product or service, all things being equal — the price and everything like that— but one has all this great content showing you how to use it and how to get better results from it, which are you going to choose?
Every day, you're probably going to choose the one that offers all this great content to help you get better results with it.
Tip #3 Content Can Help You Get Found
The other thing to really think about is that content can really help you get found. If you're answering your customers' frequently asked questions, if you're also creating content around their frequently asked objections, you're creating content that you can put on your website (either on your blog or part of your website proper) and that becomes searchable.
SEO or search engine optimization is going to come into play here, and when people are searching for the answers to the questions that your customers have all the time, they're likely to find you, and it's likely to get new people and new customers to your website so they can learn about you and hopefully become customers.
So it really gives you an advantage in terms of just being found online.
Tip #4 Content Helps You Build Relationships
The other great thing about content is that it helps your build partnerships and grow relationships both with your customers and noncompetitive businesses.
So if you're always out there creating content, and you're sharing your expertise, people see that, they get a chance to know, like, and trust you because they see the content you're sharing and the information and value that you're bringing to them.
As you're doing that, you start to build an audience for yourself. So when you try to reach out to other noncompetitive businesses to try to build partnerships, you come not just with your product or service, but you also come with this great content asset and this audience that is interested in it, that you can help cross promote with each other.
Why Creating Content Is Worth Your Time:
Content Is Currency
Get an Advantage Over Your Competition
Content Can Help You Get Found
Content Helps You Build Relationships
Check out the Constant Contact YouTube Page for more videos to help you achieve great results!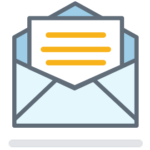 Is email marketing right for you?
See why smart small businesses use email marketing to drive more business. We'll show you exactly what it can do for you, and ten tips to get started.
Get your Guide!
By entering your information, you permit us to reach out to you in the future.