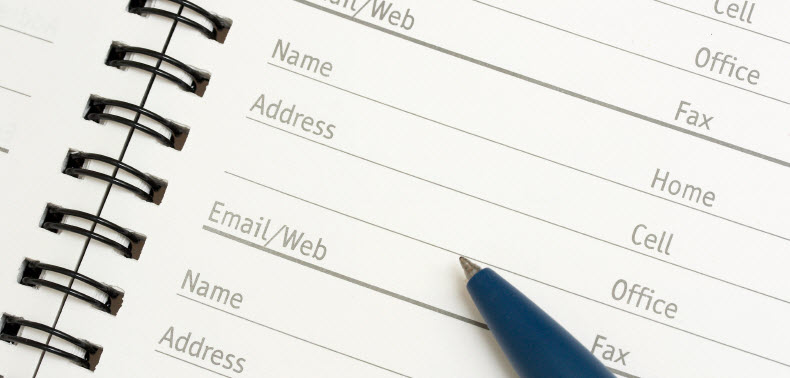 As a small business owner, the ultimate holiday wish is more contacts.
Within the first 30 minutes of almost every Boot Camp class I teach, the "how-do-I-grow-my-contact-list" question is almost always asked without fail.
To help you start 2014 off right, here are five helpful tools that I always encourage my attendees to use when trying to grow their contacts:
Web sign-up form
The web sign-up form can be found in the contacts section of your account, under "sign-up tools." This is by far the most popular contact collection method I see attendees using. You can customize your form to gather additional information about the people signing up, give them the option of which lists they would like to join, and even customize it with your brand's colors! The link to this form can be placed in both the emails you send out and on your website. There is absolutely no reason why you shouldn't take advantage of this awesome tool.
Facebook sign-up form
Do you have a Facebook Page for your business? If so, you should be using this app! It will take you less than five minutes to set up and gives you a quick and easy way to collect contacts right from your Facebook Page. I find that most attendees have a very different audience on email and Facebook. So why not make the attempt to cross pollinate these two extremely powerful platforms?
Text to sign up
Most of your customers have mobile devices, right? So why not make it easy for them to sign up for your contact list using their phone? In less than a minute you can set up a keyword that your customers can text to Constant Contact, a number we provide free of charge, that allows them to sign up for your mailing list. You simply pick the keyword that best represents your business and advertise it. We do the rest of the work for you.
QR code sign up
Now this one isn't as main stream as the ones listed above, but can still work well for many businesses. Constant Contact lets you customize a QR code that you will then be able to download and include on various marketing materials so that people can sign up for your contact list. Customers can scan the code using a QR reader on their smartphones, fill out the information you've ask for, and ta-da! They are on your list and in your Constant Contact account!
Email signature
Over 50 percent of the attendees in my classes use Outlook as their main source for emailing clients, customers, and volunteers on an individual basis. For them, I recommend that they include a sign-up button right in their email signature in Outlook. It's as simple as copying and pasting it from the preview of your Constant Contact email. You can get step-by-step instructions here based on which version of Outlook you have.
Feel like you need a few more tips?
We have plenty. This year, our nation-wide Boot Camp trainers were hard at work helping small business owners find success through email, social, and event marketing. They gathered a lot of great insights from small business owners just like you and were happy to share them with us. Here are a few more Boot Camp tips that will help you feel ready to take on the New Year!
Boot Camp Tips: I Just Started Email Marketing, What Are My First Steps?
Boot Camp Tips: Why Email Marketing is Crucial for Online Businesses
Boot Camp Tips: What Data Shows How Successful My Email Was?
Boot Camp Tips: How Do I Get My Customers' Attention with Content
Constant Contact Boot Camp: Constant Contact offers a wide range of beginner and advanced hands-on, in-person Boot Camp classes that teach small businesses and nonprofits how to be successful at email and social media marketing, as well as event management. Our nation-wide Boot Camp trainers are some of the best in the field.
Find a Constant Contact Boot Camp near you.