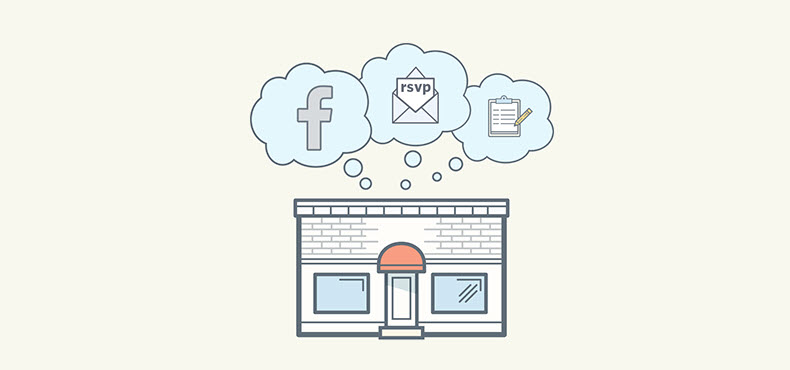 Every morning, my dog Zoe and I start the day with a walk down Main Street in my hometown.
Despite only a handful of stores being open at that time, Zoe stops in her tracks when we pass the local pet store, trying to convince me to go in.
For a pet store, getting dogs excited about coming back isn't a tough sell. Getting their owners to come back on a regular basis takes a little more work.
This particular pet store does this with a loyalty program that rewards customers with offers and discounts. It's nothing complicated — a punch card that customers present to the cashier each time they make a purchase.
It's just one of the reasons why we continue to spend money at this pet store.
If you already have a loyalty program like my local pet store, you're one step ahead with your repeat customer strategy.
Here are five things you can try to re-engage old customers or get current customers to come back again and again:
1. Start a newsletter
This probably isn't the first time you've gotten the advice to start an email newsletter. There's a reason for that — newsletters work for customer retention.
With a regularly scheduled newsletter, you have the chance to stay top-of-mind with the people who already know your business and opted to provide you with their email address. It's effective because you're reaching them in the place they're already going everyday — the inbox.
People do business with people that they know, like, and trust. By sending a newsletter with helpful information and advice, you'll have a chance to build the loyalty and trust you need to keep loyal customers and clients coming back, and avoid losing them to the competition.
2. Ask for feedback
When done right, asking for feedback can be exactly what you need to keep people engaged and interested in your products and services.
One of the ways you can use a survey, is to get people interested in something new you have coming up. For example, a retail business may send a survey to gauge interest around a new line of products before introducing them at their store.
By involving your audience in the planning process, you'll have a higher response rate when you're finally ready to promote the new items.
You can also send a survey, designed to improve the effectiveness of your other marketing efforts and improve customer satisfaction.
For example, a service business — like a landscaping company — may send a survey asking clients about the biggest challenges they are facing with getting their yard back in-shape after the winter. Based on the results, they can come up with special offers on services to help address common problems, or create content and share it with fans and followers on social media channels.
3. Try a Facebook promotion or sweepstakes
If you're already using sites like Facebook, Twitter, or Pinterest to promote your business, you know how valuable they can be for staying in-touch with your audience.
But when it comes to turning those online interactions into new business — that's when things get a little tricky.
One of the ways you can do that is to run a special promotion, targeted at engaging your audience and getting them to take action. Separate from your everyday scheduled posts, these promotions are designed to give your audience something they can act on right away — whether that's to download a piece of content, redeem an offer, or enter a contest.
Here are four examples of successful promotions:
4. Host an event
With so much attention spent on what you can do online, it's easy to overlook the offline component of your marketing efforts.
Hosting an event, gives you the chance to take all of the hard work you're doing online, and turn it into meaningful face-to-face interactions. This is a great opportunity to meet your fans in-person if you don't have a physical location where they can visit you.
For a retail store, the event could be something as simple as a monthly sale. But you can also use events as a way to offer training and build loyalty through education. For example, a restaurant might host free cooking classes, or a book store might invite authors to do live speaking engagements.
You can also use this as an opportunity to encourage attendees to sign-up for your newsletter to receive updates about future events.
5. Create a share-worthy offer
If you've had offers that fell flat in the past, don't worry.
Creating a share-worthy offer starts with understanding the needs of your audience, and coming up with something based on those needs to help you reach your goals.
Consider these three questions when creating your offer:
What does your most loyal customer want or need?
What type of incentive has inspired this customer to take action in the past?
What is it about your business that would make this person want to refer you to a friend?
By focusing on these questions first, you'll have a better chance of getting people to pay attention and act on the offers you send out, because you'll be giving them something that they are interested in.
Putting it all together…
Whether you're trying to attract new customers or build relationships with current customers — all of the tools you're using to market your business need to work together to boost your customer loyalty.
For my local pet store, an effective marketing strategy involved their loyalty program that rewards current customers, and a series of events that attracts in new customers. Not to mention, that whenever someone walks through their door, they make sure to provide an incredible experience for customers and their four-legged friends.
To help you find the right strategy for your business, we've created an easy-to-follow checklist for online marketing success!
Create a plan to bring new customers back again and again, and get the helpful information you need to succeed!
Get your copy of our new guide, A 5-Point Checklist for Online Marketing Success.
What do you do to keep your customers coming back to your business? Tell us in the comments below!