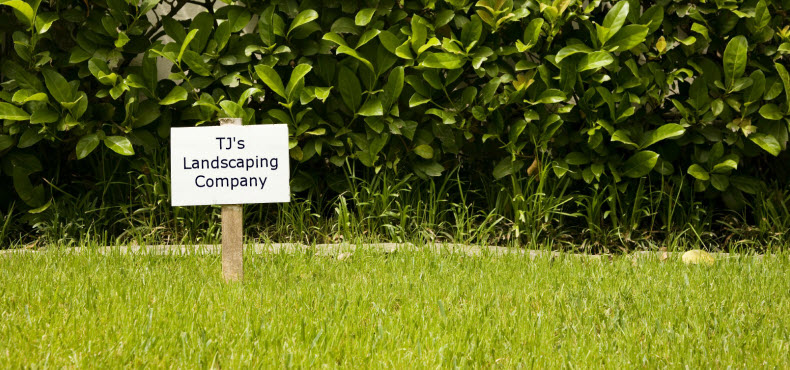 I came across a sign for a local landscaping company while walking my dog the other day. It was stuck in the lawn in front of one of my favorite restaurants.
The sign itself wasn't anything out of the ordinary.
What really caught my attention was the landscape around the sign.
A long, New England winter had left the normally pristine lawn in tough shape. Dead bushes, overgrown grass, and giant puddles littered with trash. I'm sure these things weren't part of the image the landscaping company wanted to promote.
And for a passerby like myself, a sign that said "This lawn cared for by…" probably wasn't the best choice — at least not at this time of year.
What does this have to do with Facebook?
Like the sign from the landscaping company, a Facebook Page can be an effective form of advertising that shows off your work, and helps attract new customers.
But if you're not regularly caring for your page, it could have the opposite effect.
I experienced this when planning a trip to upstate New York.
A friend recommended a restaurant that I needed to try.
After poking around on the restaurant's website, I found a link to their Facebook Page. I clicked through to see what other people had to say.
What I found when I landed on their Facebook Page, didn't portray the fun atmosphere or the creative menu my friend had told me so much about.
The Facebook Page hadn't been updated since 2012. Besides a logo and a handful of photos uploaded when the business first launched the page, there were really no other signs of life.
Even the basic business details — like location and hours — were left incomplete. And nearly thirteen months worth of questions, comments, and even positive reviews from happy customers had been ignored completely.
This is a huge missed opportunity for the restaurant.
Chances are I'll still take my friend's word for it and visit the restaurant on my trip later this month. But what about people who don't have the benefit of a personal recommendation?
What about those potential customers who want to see pictures of the restaurant, want to see and read about new menu items, or just want to learn more before making a reservation?
Your Facebook Page tells a lot about you.
You may still have doubts about whether Facebook, or social media in general, is really worth all the effort. But the fact is, people use these sites to find places to eat, stores to shop in, or organizations to support.
By maintaining an active Facebook Page — that showcases the work that you do, the people who help you do it, and the audience you serve — you can make a positive impression on the people visiting your page for the first time. Which helps them to take the next step of becoming a customer.
Maintaining your Facebook Page doesn't need to be a full-time job.
Start by covering the basics.
Make sure your basic business information is up-to-date. Things like hours, location, and a link to your website will make it easier for you to be found. Use the "About" section to tell your story and explain your business's mission.
Include a page photo and cover photo to show off your business.
You can also use a tool like SinglePlatform to add your menu or list of services so that people can see everything you have to offer.
Post on a consistent basis.
The content you share should be relevant and engaging to the people you're trying to reach.
Come up with a posting calendar that includes a mix of content — photos, videos, links, questions, and status updates should all be part of your posting strategy.
Pay attention to what's working, and learn from the people who are already engaging with your page.
Monitor and respond to feedback.
By answering questions, addressing possible complaints, and thanking people for positive reviews, you'll show new visitors that you care about your audience and want to deliver exceptional service.
Think about the story you want your page to tell.
Come spring, I'm sure the landscaping company will be back to work, making the lawn look as beautiful as ever. In doing so, they'll be telling a valuable story to every potential costumer who sees it.
You don't have to wait.
Think about the story you want your Facebook Page to tell. From the products you sell to the culture you want to promote, potential new customers can learn a lot about your business.
Don't miss the opportunity to tell your story, and do more business!
Want more Facebook advice? Download our new guide, Facebook for Small Business: How to Get Discovered and Generate New Business
Have other questions? Post them in the comments below.