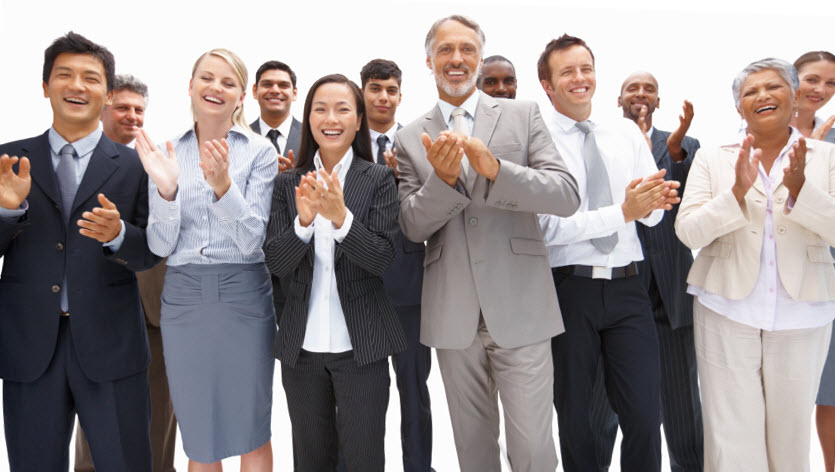 Hollywood has the Oscars.
The National Football League has the Super Bowl.
And Major League Baseball has the World Series.
So how do the best of the best small business marketers get recognized? With a Constant Contact All Star Award!
Every year, we recognize the small business and nonprofit organizations that have gone above and beyond with their marketing efforts, and have found great success.
We've just selected the top performers for 2011, so why don't we open the envelopes and announce the winners!

How do you become an All Star?
Alright, before we announce the winners, let's talk about what you have to do to become an All Star.
For one thing, only 10% of our customers qualify. Here are some other examples of the criteria that go into the selection process:
Having been a customer the entire calendar year
Consistently high open rates (greater than 25%), click through rates, and low bounce rates
Regular contact with your audience, or sending at least three surveys, or publishing at least three events
Using tools like Join My Mailing List to grow your audience, either on your website or on Facebook
Using social tools to share and promote your content or events
Regularly viewing your reports to see how you're doing
What do the All Stars win?
Other than the glory of knowing you're ahead of the class, and success for your business or organization, there are some real rewards for being an All Star.
In the past, winners have received early peeks at new products and features, exclusive content, and special recognition and promotion, including featured case studies and special badges for their website.
This year, we're sweetening the deal!
All of our winners will continue to get first access to and sneak peeks at new products and features, and will be eligible to receive promotional opportunities, such as professional videos, promotion on our Facebook Page and other social channels, and the chance to be featured as a case study, which will expose your business or organization to our entire customer base.
Winners will also get to take part in All Star–only contests, with the chance to win even more prizes.
And … Our top All Star will receive a radio ad package worth $25,000!
Alright, enough build-up. So who won?
For the 2011 awards, we chose top winners in five All Star categories. Here they are … Drumroll please!
Best Overall All Star – This winner met all our criteria to the highest degree
Winter Park Resort – Winter Park, Colo.
Best Overall All Star, Runners-Up
Giant Loop Moto – Bend, Ore.
Creative Play Center – Pleasant Hill, Calif.
Craigies Farm Shop and Café – Edinburgh, U.K.
Best Use of JMML Tool, non-Facebook
Wise Snacks – Atlanta, Ga.
Best Use of JMML Tool, Facebook
Smocked Auctions – Dallas, Texas
Highest Open Rates
Arthur Murray Dance Studios – Oxnard, Calif.
Hudson Health Plan – Tarrytown, N.Y.
Fashion Doll Quarterly – New York, N.Y.
Farmers District Office – San Mateo, Calif.
Most Emails Shared by Their Customers
TeeFury – Irvine, Calif.
Bay Area Paramedic Journal Club – Dublin, Calif.
Made It Ltd – Yamba, Australia
BMT Promotions and Talent – Atlanta, Ga.
And that's not all. Additional winners will be notified by email, so watch your inbox!
We're proud of you!
At Constant Contact, we believe that relationships matter. We're so proud when our customers believe that too, and it's reflected in their marketing efforts.
Congratulations to all of our winners! Stay tuned here on the Constant Contact Blog to learn more about the ones named above and others.
Are you a winner? Feel free to share your acceptance speech in the comments field below!