The holidays are coming. That's right. It's already time for your business to be thinking about making the most of big shopping holidays such as Black Friday (Nov. 27, 2020), Cyber Monday (Nov. 30, 2020), Small Business Saturday (Nov. 28, 2020), Christmas, etc.
And if you're like most small businesses and organizations, email marketing will play a big role in how you communicate with your customers and get the word out about your upcoming holiday promotions.
If you haven't started planning your holiday email marketing, don't worry.
We have the professionally-designed holiday email templates you need to save time and stand out in your customers' inboxes.
Ready to do more business with email marketing?
Start your free 60-day trial today.
Here are 10 holiday email templates to try out with your customers this holiday season:
Thanksgiving
Black Friday Retail
Small Business Saturday Card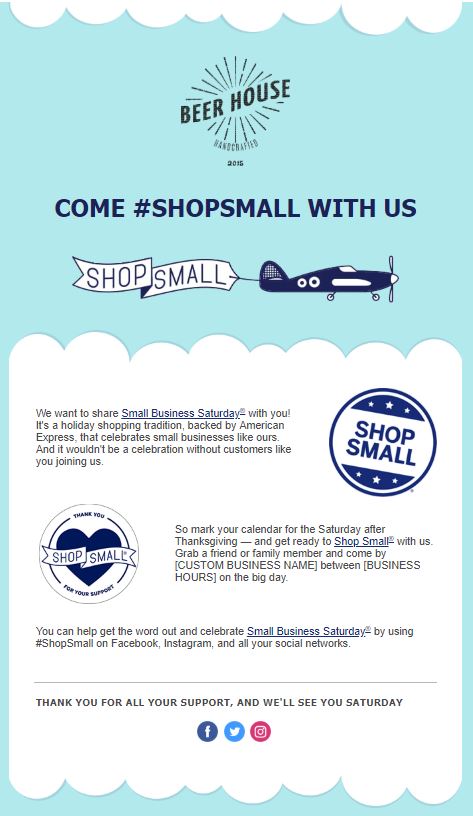 Cyber Monday
Holiday Giving
Christmas Card
Feliz Navidad
Holidays Newsletter
Winter Holiday Card
New Year Event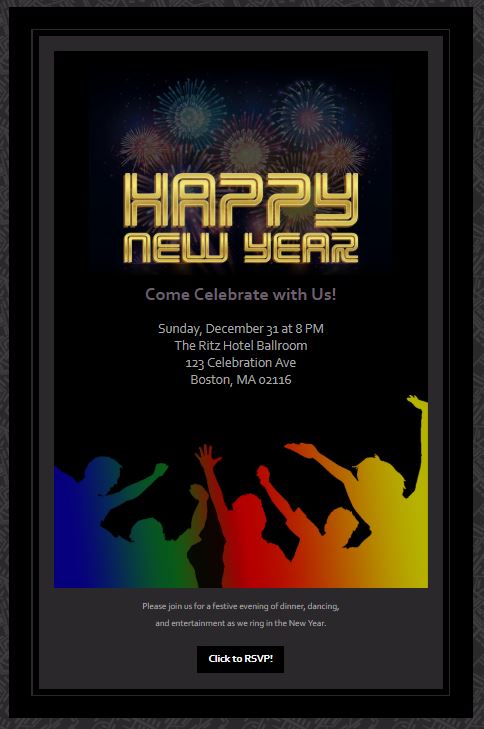 Even if you aren't ready to send your holiday emails just yet, you can get ahead of the game by drafting and scheduling emails in advance.
Want to try email marketing for your business? Sign up for your free 60-day Constant Contact trial here.
Editor's Note: This post was updated for relevancy and accuracy on February 10, 2020.