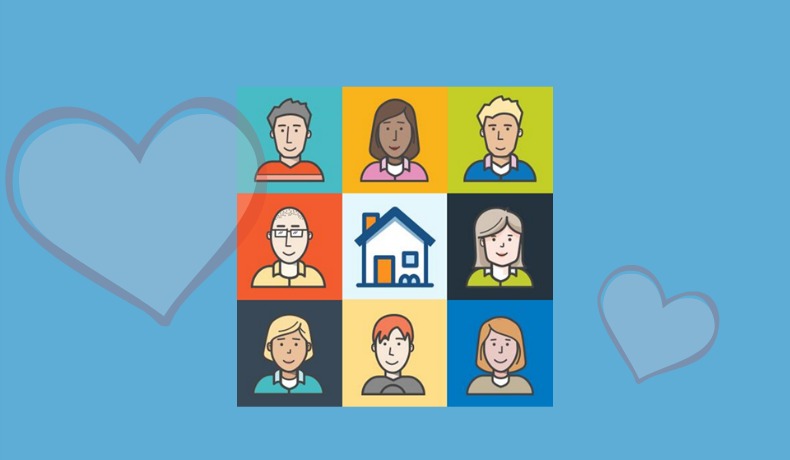 Building a strong relationship takes time.
It's true in your personal life and it's certainly true when it comes to your business.
And while you're likely making new connections for your business every day, it's not always easy to keep that relationship going beyond the first interaction.
To help you avoid future heartbreak, let's take a look at a simple plan you can follow to make sure your new customers turn into long-lasting relationships for your business:
Make sure you're looking good.
Hopefully you'd put in more effort than just rolling out of bed before going on a date with a new special someone. And just as you would want to make a good first impression on a first date, you want to make sure your business or organization is looking great from the first moment a new customer interacts with you.
Here's the tricky part: your first impression may not be in person.
Even before coming in direct contact with you, there's a good chance your new customer has already found your business on social media or through an online search.
Consider these 5 tips for making sure your business is looking good online:
1. Make a list of all the places customers find you online
Perform a search to see where people are finding your business. This could include your website, blog and social media channels, as well as review sites like Yelp and listing pages like Urbanspoon or YellowPages.
2. Update any information that's out of date
Location, hours, and contact information are a must for making it as easy to interact with you. Take control of the information that's out there. And don't forget to review your website's "About us" page to make sure everything up-to-date.
3. Kick start your social media posting
Sticking to a schedule can be tough, but if it's been months since your last update, your audience will think you don't care about your online community or that nothing is going on. Stick to a couple social media networks and make sure you're giving your social media some love.
4. Look out for SEO
Don't get lost in a sea of search results. Make sure your business is easy to find through search engine optimization of your website and all relevant pages.
5. Don't forget about mobile
Considering the number of people who don't leave home without their smartphone, you want to be sure you're catering to people on mobile devices as well. Look into getting a mobile optimized website so you don't have to worry about missing out.
Now it's your time to shine.
Do what you do best and give that customer an experience they won't soon forget. Offer them what we at Constant Contact like to call a WOW! experience that goes above and beyond what is expected of you.
Then, don't waste time by being coy.
If you want your interaction to be more than a fleeting connection, you're going to have to put yourself out there. Before going your separate ways, ask your new customer if they'd like to stay in touch with you via email.
This may seem like a big ask, but if you provided a great experience, there's a good chance they'll want to keep hearing from you.
If they say yes, congratulations! This is a great step in building an even stronger relationship.
If not, no harm done – offer them a card for if they change their mind, remind them of your social channels, and say you hope to see them again.
Reach out.
In the world of dating, the few days after a great first date can be the most stressful. Will you hear from them again? Should you contact them or wait for them to reach out to you?
Luckily, when it comes to following up with a new customer, there's no confusion — the responsibility is all on you.
So don't blow it.
Set up a welcome email. This is an email that will be sent to a new contact automatically, once they are added to your list.
To take things a step further, build a new customer automated email series and send a string of emails with information about your business, links to content that's valuable to them, and even an offer that could convince them to come back to your business.
Encourage them to take the relationship further.
Email should definitely be the core of your marketing strategy, but if you have a good social media presence don't forget to ask them to connect with you there as well. The more places they're connecting with you, the more invested they'll feel in your business.
The power of a good first impression and a WOW! customer experience, combined with great follow through with email and social media, should be enough to make your new customer head over heels for your business.
But just to be sure…
Here are a few "deal breakers" to avoid:
1. You're being too self-absorbed
If you're only offering promotional content, you're being the marketing equivalent of "creepy." Don't come on too strong by selling your business without building a connection first. Focus on offering your customer valuable content.
2. You don't have a personality
Don't be afraid to let your business's personality come through in your emails and social media. By making people laugh or sharing a personal anecdote, you'll get your readers to know, like, and trust you.
3. You seem distant
Anytime a contact emails you, or posts on your social media, you have a great opportunity to interact. Ignoring a post, even if it's negative feedback, is not a good idea. Answer questions promptly to show you care.
With these skills in your pocket, you'll be an expert at long-lasting customer relationships. It won't be long before your new customers are referring you to their friends, bringing you even newer customers to engage with, and giving you the chance to do more business than ever before.
Want even more advice for building a long-lasting customer relationship? Check out our new guide The Power of Relationships today!