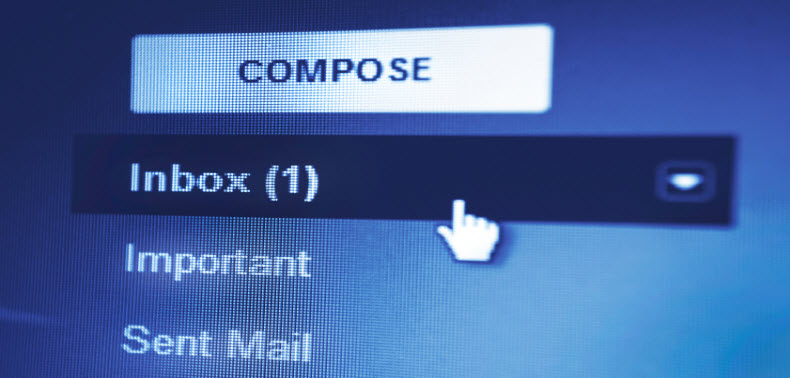 As an online business, you have a lot of people visiting your website every day.
But many of those visitors are not ready to make a purchase just yet.
That's where email marketing comes into play. Because you do not have a brick and mortar store where you can build relationships with clients face-to-face, email marketing is your way to develop a more personal connection with prospective clients.
And that's why having a sign-up form on your website is so important.
Getting visitors to sign up for your email newsletter gives you the opportunity to start building those relationships. By offering valuable content, you can engage customers, move them to purchase, and keep them coming back again and again.
Create a website sign-up form
Make sure that your sign-up form is front and center on your website so that visitors can easily opt-in to your mailing list. Constant Contact offers many helpful resources that make adding a sign-up form to your website easy.
Add value
If people have already joined your mailing list, they know what you do, so don't worry about promoting your business to them constantly. Instead, try to give them a value added benefit. Teach them something. If you can teach your customers something, chances are they will be more engaged with you, will stay with you longer, and will be inclined to spend more money.
You also want the content of your email to be so good that it inspires your readers to share it socially. Make sure it's easy for them to share your email too by enabling the Social Share Bar. This will help increase your exposure and drive traffic to your website.
Drive click throughs
As a Boot Camp trainer, one thing that we like to teach customers new to Constant Contact is to always look for opportunities to drive traffic. With an email newsletter, it is important to stay in touch with customers, but you also always want to be looking for ways to drive people back to your website to make purchases.
The power of email marketing
Email marketing is an incredible tool for any small business, but for an online business like yours, it is absolutely crucial. Email marketing is your opportunity to build strong, flourishing relationships. And if your email content is valuable and engaging, you will reach new customers and keep them coming back to your store for many years to come.
Looking for more help converting customers with email? Check out one of the Constant Contact Boot Camps in your area!
Constant Contact Boot Camp: Constant Contact offers a wide range of beginner and advanced hands-on, in-person Boot Camp classes that teach small businesses and nonprofits how to be successful at email and social media marketing, as well as event management. Our nation-wide Boot Camp trainers are some of the best in the field.