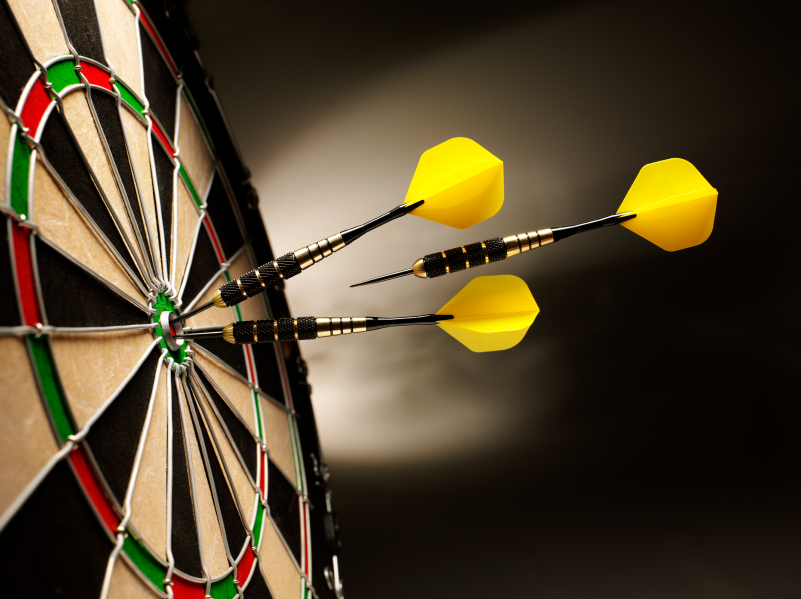 Has your business been stuck on the fence when it comes to social media advertising?
Social media has always been looked at as the free marketing option for small businesses and, in most cases, it still is. But two new updates this week—one to Facebook Ads and one to Promoted Tweets— may make you think differently about whether or not the advertising investment is worthwhile.
Plus, find out which social network is driving BIG revenue for online retailers and which search engine is letting your friends search for your Facebook pictures online.
Get caught up on all of this week's hottest marketing news stories before the holiday weekend with this week's news roundup.
Facebook will be launching a new feature next week that will allow businesses to use their email and phone number contacts to target Facebook ads. With this new feature, businesses will be able to upload their contacts directly to Facebook and Facebook will automatically generate a list of Facebook users that match the information. Businesses will then be able to send targeted ads to that list as a whole, or further target content based on demographic (i.e. women between the age of 25-35).
This feature has been in private testing and will roll out to all "managed" advertisers next week.
(NOTE: The upload process is secure and Facebook will not use or store your customer contact information.)
Bottom Line: As a small business, you're always looking for new ways to get your message in front of the people who actually want to receive it and who are likely to act upon it. With this new update, Facebook is making that even easier to do just that with Facebook Ads.
It's also another indication of why growing your email contact list is so valuable for your business.
In a post on their corporate blog on Thursday, Twitter announced that advertisers will now have the option to target their promoted Tweets and Accounts based on specific user interests. According to Kevin Weil, product management director for Twitter, advertisers will be able to choose from 350 categories (such as education, home and garden, and animation).
Twitter also announced a change to the auctions that determine which promoted content gets shown. The minimum bid in those auctions has been reduced from 50 cents to 1 cent.
Bottom Line: This is a significant improvement for Twitter's promoted Tweets and Accounts. It's giving businesses the opportunity to not only give their content more exposure, but to give it more exposure to the audiences that will want it the most. And it's getting more affordable—providing more opportunities for smaller businesses to take advantage of this powerful tool.
If you've been considering using promoted Tweets or Accounts, this may be a good time to do it.
There's been a lot of news over the last few months about Pinterest and its benefits over some of the other social networks for online retailers. But a new study this week from online retailer Zappos, may provide a different perspective.
Zappos found that while consumers are more likely to share a purchase with their friends on Pinterest (13 times more likely than on Twitter); it is actually Twitter that is generating real revenue from those shares. According to the study, Twitter referrals average $33.66 per order, more than fifteen times that of Facebook ($2.08 per order) and twenty-five times that of Pinterest (75 cents per order).
Bottom Line: Word-of-mouth has always been one of the most powerful ways for small businesses to reach new audiences and grow their business. Now with social media, small businesses can supercharge that word-of-mouth by engaging with fans and providing them with the opportunities to share their content across their networks.
Pay attention to the networks that your customers are engaging with, providing them with a way to share your products and services online, and make sure you're creating content your readers will actually want to share.
New research from Google this week provides some revealing information about the "multi-screen" world in which we all live. According to the study, 90% of all media interactions are taking place on-screen (TV, computer, phone, laptop), with 38% of those taking place on smartphones.
The study also found that 90% of people are "screen jugglers"—using different devices when fulfilling online activities like searching the internet (81%), shopping online (67%), managing finances (46%), and planning a trip (43%).
Bottom Line: Today, your customers are relying on a number of devices to connect with the information they need and to complete the things they need to get done. But those different devices are also changing the ways they complete those goals and are impacting their typical habits. A "multi-screen" activity like online shopping for example, is impacted on the accessibility of the device (according to the study only 19% of smartphone shopping is "planned" and 81% is "spontaneous").
Think of the ways that your customers are consuming your content and make sure you're delivering it in a way that is accessible and convenient for them.
Bing announced an update to their social search integration with Facebook this week. It allows users the ability to search their own Facebook photos and those of their friends' right from Bing.
With the new Friend's Photo feature, Facebook users will not only be able to search by names (like on Facebook), but can also search by keywords in album titles or photo captions.
Bottom Line: Bing said it best in a blog post announcing the integration:
"With more than 300 million photos uploaded to Facebook per day, photo viewing is one of the most popular things people do on Facebook. Bing now lets you quickly find that special photo (out of your friends' thousands) on Facebook with the new Friends' Photo feature."
It should be exciting to see how much use the new integration gets from Facebook users and whether or not Page photos are added to the new search feature in the future.
What news stories caught your eye this week? Tell us in the comments.