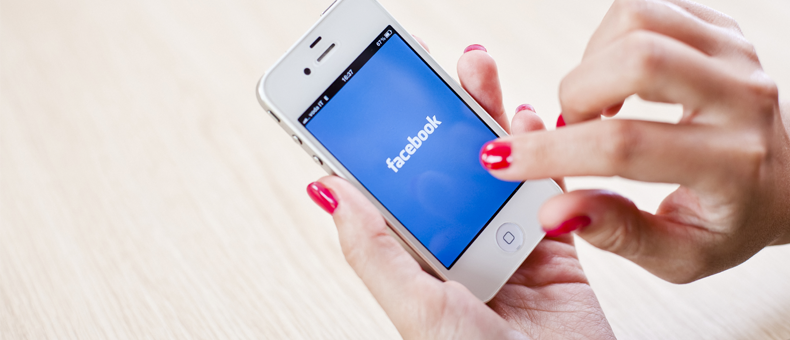 In today's hyper-connected world, it's rare that someone walks through your door without having interacted with you somewhere online.
Sometimes it will happen because they have a problem they need to solve — they perform a search on a site like Google or Bing, and discover your business.
Other times, people will hear about your business offline, and go online to learn more.
A new report this week found that, for a majority of consumers, Facebook is one of the first places they look to learn more about local businesses before visiting a store, restaurant, or office.
Read more about this top story, plus find out about a new survey that could provide the answers you need to start a blog for your business, in this week's marketing news round up.
A new report from G/O Digital found that people looking for more information about a local business are checking Facebook more than any other social network.
When asked which social network they use to learn more about a business, 62 percent said Facebook, followed by Pinterest (12 percent), and Twitter (11 percent).
The report also found that nearly a third of consumers who use Facebook to find out about a local business visit their page several times before visiting their store or office.
When asked about the factors that influence the likelihood of consumers to interact with Facebook Ads, 36 percent cited targeting based on recent purchase activity, followed by ads targeted based on location (27 percent).
Other interesting findings include:
80 percent said they are more likely to purchase after seeing positive user reviews on a page
41 percent said the most important factor in visiting a page is seeing customer reviews or ratings
84 percent said offers or deals on Facebook are important in their in-store purchasing decision
38 percent said that promoted posts are the most influential type of Facebook Ad
Bottom Line: In recent months, much of the talk around Facebook's effectiveness for small business has been focused on organic reach and the difficulty businesses are having when it comes to getting their message in front of the right audience. But while these topics are certainly important, it's also important to remember that for consumers looking to learn more about a local business, Facebook is one of the first places they will go.
This means that you need to make sure that you're filling out all of the relevant details about your business (location, hours, payment methods, menu items, etc.) and that all of that information is accurate and up-to-date.
On top of that, you need to make sure that you're posting on a consistent basis and that you're monitoring your page and responding to any questions or feedback.
All of these things will help you make a positive first impression when someone visits your Facebook Page. So, whether you're running your first Facebook Ad and driving people back to your Page that way, or if consumers are checking your Page before making a purchase decision — you'll be in the best position possible to generate new business from your Facebook Page.
For help getting started, check out our free guide, Facebook for Small Business: How to Get Discovered and Generate New Business.
A new report from Orbit Media Studios this week provides answers to some commonly asked questions about blogging.
The report included results from a survey of more than 1,000 bloggers. And while you may not be an experienced blogger just yet, these findings do provide helpful direction for businesses interested in adding a blog to their marketing mix.
Here's a look at some of the questions that were answered:
How long does it take to write a typical blog post?
54 percent spend two hours or less on each post
33 percent spend between two to three hours on each post
13 percent spend more than four hours on each post
How long is a typical blog post?
20.8 percent write posts that are less than 500 words on average
61.3 percent write posts that are between 500 – 1,000 words on average
17.9 percent write posts that are longer than 1,000 words on average
How frequently are bloggers publishing?
3.3 percent publish daily
54 percent publish at least weekly
20.1 percent publish several posts per month
Read the full report for more blogging insights.
Bottom Line: If questions like these have slowed you down or stopped you from starting a blog in the past — this survey should provide some of the direction you need.
As you can see, blogging doesn't need to be a full-time job. While it may take you a little longer to create content when you're first getting started, as you get more familiar with how a blog can work for your business, you'll be able to set up a frequency that fits your schedule.
But you may also be hung up on a few other important questions, like why do I need a blog for my business? Or what do I need to know to get started?
We've compiled some of our best blogging resources to help answer those questions and put you on a path to blogging success:
What top stories caught your eye this week? Let us know in the comments below.