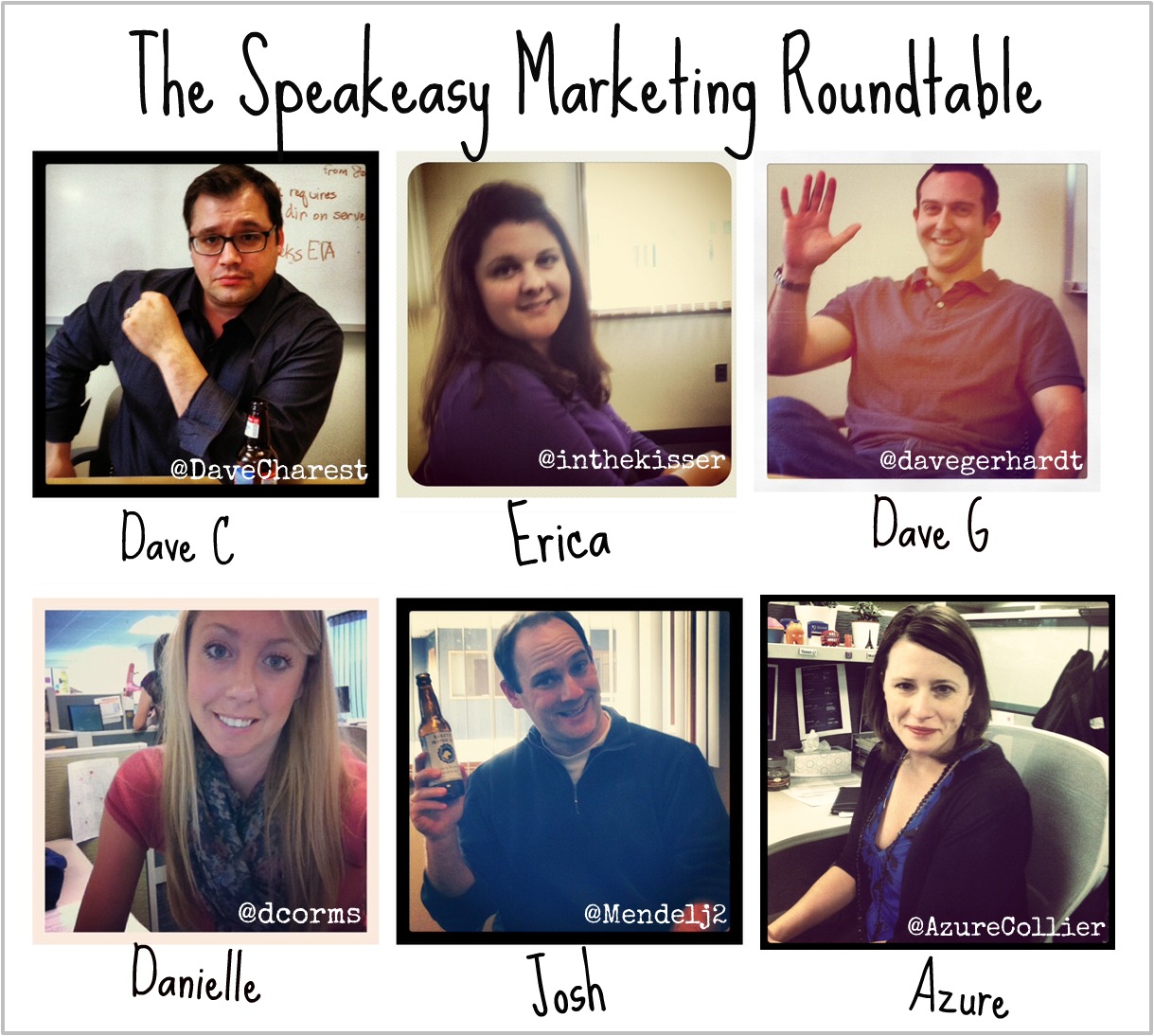 What's in this episode?
20 minutes of social media awesome!
1. This week's topic: Facebook Insights: What should you be looking for?
2. Questions/topics we discuss:
Why it's important to look at what you're doing over time
The importance of setting benchmarks
What specific metric areas should you be looking at?
Why you need to know what works and what doesn't
What are instant gratification metrics?
Does Facebook offer resources to help you?
When should you layer in business metrics?
Why you should know what you're trying to accomplish with each Facebook post
What are you really competing for?
3. Danielle's Featured Tip: Why do people unfollow Facebook Pages and what to do so yours isn't one of them?

Enjoy!
Listen to the show: Click here to listen to the file in your browser. (Right-click and "Save as" to download to your computer.)
About the Speakeasy
Your marketing questions plus a room full of beer and marketing obsessed colleagues equals the best way to spend some time on a Friday!
Listen in as content manager, Dave Charest (that's me!) moderates a marketing roundtable discussion with social media education developer, Azure Collier, social media specialist, Danielle Cormier, social media manager, Erica Ayotte, senior product marketing manager, Josh Mendelsohn, social media specialist, Kristen Curtiss, and communications specialist, Dave Gerhardt.
Ask your social media and marketing questions in the comments below and we'll answer them in an upcoming episode! Or you can email your questions to: SocialTeam (at) ConstantContact (dot) com