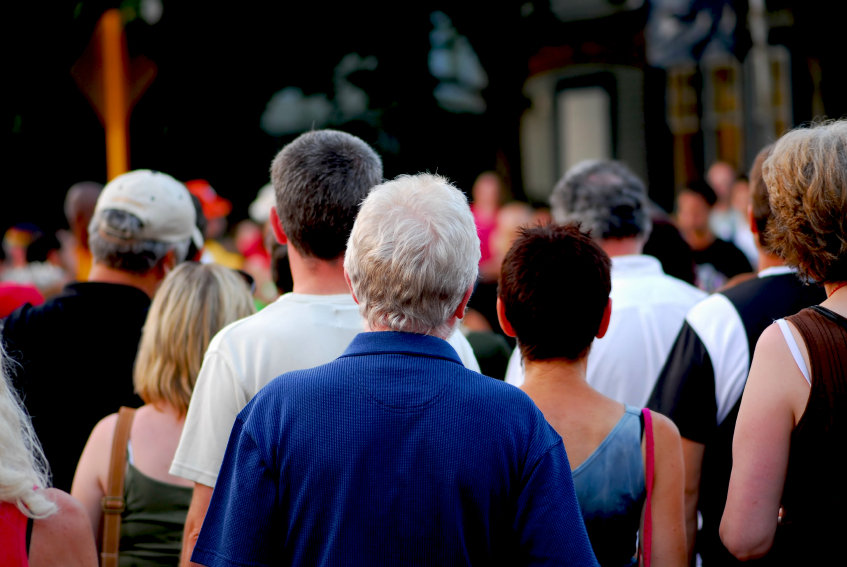 Everybody loves small businesses, it seems, and now there's a groundswell of support at the grass-roots level.
In the same week that Twitter announced a program where small businesses will have access to a new advertising platform, reports of "cash mobs" started to pour in.
What's a cash mob? It's a group of people who band together on a specified day and time to patronize their favorite local businesses, and spend at least $20 there, per person. This burgeoning trend is giving a boost to some struggling stores.
Elsewhere, Facebook is getting ready to announce Timeline for brand Pages, so we've got our ears perked to hear what changes this will bring.
Alright, enough intro-ing. Let's get to this week's hot topics.
Five months after announcing Timeline for personal profiles, brand Pages are about to follow suit. While no official announcement has been made yet, insiders are expecting the social network to make one on February 29 at fMC, the social network's first-ever event specifically for marketers. According to AdAge.com, the new pages for brands will start in beta with a handful of partners, and then be released to more marketers in stages.
Bottom line: How will Timeline for brands be different from current brand Pages? One prediction is that brands will be able to create their own custom apps and verbs for actions taken on the site, similar to how Pinterest has an app that tracks when users "pin" something (as opposed to "liking" it). Such apps are already finding success on Facebook, with the site claiming that "new content discovery and increases in traffic and engagement [are] happening more broadly for companies of all sizes." This could be good news for businesses and organizations that want to create an even more personalized and interactive experience for their fans. Stay tuned as we learn more about what to expect.
Two years after Twitter first started selling ads, it's opening the door to anyone with a credit card to buy space on the site. In March, the microblogging site will launch a self-serve ad system, which will be available to 10,000 small-businesses customers of American Express (the system will be opened up more broadly later this year). Until now, ads were sold over the phone, but for this new program, small businesses can sign up at http://ads.twitter.com/amex. The first 10,000 eligible card members will receive $100 in free advertising.
Bottom line: The system sounds like a good one for small businesses, who will be allowed to set their budget and target users by location. Tweets will be promoted in users' feeds, and in "Who to Follow" listings, just like it does now with big brands like Best Buy and Jet Blue. Even better: Small businesses will only pay when they've gained followers or when users engage with their tweets. So if the advertising isn't working, it won't be a costly experiment.
Forget flash mobs. The new hot trend is "cash mobs." That's what it's called when consumers gather together to patronize local small businesses en masse and spend at least $20 apiece. One took place last weekend in Riverhead, N.Y., where roughly 40 people went shopping on Main Street. When all was said and done, the mob had brought close to $800 to downtown businesses.
Bottom line: It's not just good, it's inspiring to see so many people supporting local businesses. What happened in Riverhead is just the latest example of a cash mob; we've heard of this kind of thing happening all across the country — and in the U.K. too! There's a blog with more information, a Facebook Page for San Diego Cash Mobs that has almost 600 "Likes," and even a National Cash Mob Day planned for March 24. We applaud such efforts and hope they continue. And if you want a cash mob to patronize your business, check out these tips from Entrepreneur.com.
While everyone else was obsessing about Google+ and Pinterest, MySpace actually gained some ground last month. According to comScore, the all-but-forgotten social network has signed up one million new users since December, and monthly traffic rose in January, the first increase in almost a year. The site now claims to have 25.1 million users.
Bottom line: MySpace's growth is largely attributed to a new music player, which it introduced in December, as well as integration with Facebook and Twitter. The player makes MySpace a popular destination for music fans, and no wonder: Its 42 million songs trump the 15 million on Spotify and about 14 million on Rhapsody. While many of those songs are from major labels, a significant number remain from unsigned, independent artists. If you're an up-and-coming artists looking for an audience, you'd be wise to create a MySpace profile. (Who'da thunk we'd ever say that?!)
The questions continue about how engaged the users of Google+ are. This week, multiple websites reported that actual users and user engagement were few and far between. For example, MarketingLand looked at the pages of two NBA basketball teams, the Portland Trail Blazers and Boston Celtics. In the case of the Trail Blazers, the team had published six posts, which received a combined three comments, three shares, and 21 +1s. As MarketingLand wrote, "That's not much engagement for a professional sports team, especially one that's adding 10,000 new followers per day."
Bottom line: This news isn't surprising. Google+ has its fans and detractors. We don't want to sound like a broken record, but we're just not convinced it's worth a busy small business' time, especially when a site like Facebook is so active and the users there are engaged.
What news stories caught your eye this week? Share your thoughts with us in the comments section below.