How do I get more people to open my emails?
If you're using email marketing, there's a good chance this is a question you've asked before.
This week, we held a live Q&A on the video streaming app Periscope, focused on answering this very question.
Audience members had the chance to have their questions answered live on air, and we offered some quick tips to help you get more opens.
In this week's stream, we looked at:
The importance of email permission
Tips for writing compelling subject lines
Advice for using your email reports
Why the "from name" matters
How to find the best time to send your email
You can watch the recorded version of the stream and read the full transcript below:
(Having trouble viewing the video? Watch it here.)
We're here talking today about how to get more opens for your emails.
Opens are hugely important and open rate is the metric that most people use to measure the effectiveness of their email marketing. But one thing you'll want to keep in mind is that your open rate is just one of the metrics you should be looking at. You obviously have clicks, but even beyond that — what are the actual actions you want people to take and what are the measurable business results you want to achieve?
Getting people to open is one thing but what are you doing to actually drive that business success?
Getting higher open rates starts right from the moment someone joins your email list.
If you want to get more opens, you really need to put a focus on email permission.
You'll hear a lot of tips about getting more opens, but at the end of the day if you're not asking permission before adding people to your list or setting expectations for what they'll receive — it's really unlikely that they'll be opening down the road.
They may open that first email after you get them on your list because they'll be surprised and want to see who is sending it to them. But after that, you won't be getting a lot of opens and will probably get a lot of deletes and spam reports.
So, number one tip for getting more opens — focus on that sign-up experience.
If you think you're already doing a good job with getting permission, that's great. But one thing you really want to make sure you're doing is to go take a look at your sign-up process and make sure people know what they're signing up for when they join your list. Are you setting expectations about how often you'll be sending, what you'll be sending, and why they should join your list?
If you're a Constant Contact customer, it's really easy to edit your sign-up form and add that information.
Can a person tell if someone reads or deletes an email?
If someone clicks to open, then you will be able to see that the person opened. You won't be able to see if they deleted your email but typically, if someone is going right in and deleting the email before opening then it won't be counted as an open.
One of the things you can see is if a person unsubscribes. This is something you don't get with a personal email account, which is one of the reasons you really need to be using an email marketing service to do your email marketing. With a service, you'll be able to see how many people opened, how many people clicked, unsubscribes, who unsubscribed, who clicked, and who opened your email.
You can also see if your email bounced and the reason why. This could be because an email address is inaccurate or there was another problem like an "Out of Office" or full inbox.
Also, you'll see spam reports. Often someone will want to unsubscribe but instead click to report your email as spam. Or if you are sending too often or someone doesn't recognize your email that could also result in higher spam reports.
How can I write subject lines to get my emails opened?
The subject line you use for your email needs to be compelling enough to get people to open.
Typically, more general subject lines, like "February News," won't be as effective at standing out and getting noticed.
You also want to remember the impact of mobile. On operating systems like iOS, your subject line can be cut short, making it difficult to read on a smaller screen. We recommend subject lines that are 5-8 words or 40 characters or less.
If you're not sure what type of subject line works best for your business, I would recommend going into your Constant Contact account and try to identify 2-3 email campaigns that really did well at getting people to open.
Look for emails that really stood out and look at the subject line you used. Was there anything unique about those subject lines? Were there any similarities?
Try testing a similar subject line in your next email to see how it does. It's a really easy way to use what you've already done. If you've been sending emails for a while, you have a lot of good data you can use to make decisions. If something's already working, try to do something similar to see if you can get more opens.
Can I see if someone forwards or shares my emails?
Yes, you can see those metrics as well. So, if someone forwards your email to a friend or colleague, you can see that.
Or, if you're a Constant Contact customer that's using any of our social share tools, you can see how many people are sharing your emails on their own social networks.
What else can I do to stand out in the inbox?
Time and time again, we survey consumers and ask why they open emails and the one thing we hear all the time is that the reason people open an email really depends on who's sending it.
If someone signed up for your list then they want to receive emails from you. A super simple thing you can do is to just look at your "from name" to make sure it's something that people will recognize. In most cases, this will be your business name. If you're a solopreneur and people recognize you as your brand, then use your personal name.
Make sure it's something that people will recognize and that it's consistent each time you send.
Another thing we really should mention is the preheader. So, on mobile you'll see the "from name," subject line, and you'll also see a line of text under the subject line — that's the preheader.
The preheader allows you to provide a quick sample of what's in the email. It only displays in the inbox on mobile. And really should support your subject line and make it clear why people should open.
How do things like grammar mistakes and typos impact open rates?
Grammar and typos are big things to watch out for. While it's okay to be a little more casual in your emails if that fits your brand, you still need to be mindful of grammar and spelling.
Make sure you check the spelling in your subject line and in your email copy before sending. These small mistakes are easy to avoid and can have a big impact on whether or not people pay attention to your emails.
How do I find the best time to send my emails?
The good news is that there definitely are better times of the day to send your emails, but the challenge is that it really will depend on your business and the audience you're trying to reach.
Constant Contact recently analyzed a ton of customer emails and found some interesting stats, by industry:
Restaurants: Monday, 7am
Accountants & Financial Advisors: Tuesday, 6am
Hotels, Inns, and B&Bs: Wednesday, 7am
Religious Organizations: Thursday, 12pm
Arts & Crafts: Friday, 5am
There's a pretty big range there, but as you can see it's typically earlier in the day. But again, you really do need to test the different times of day that work for you because you could find that afternoon or even late at night works better for your audience.
Start by looking at your past emails to see if there are any trends in how different times have worked in the past. You can also try testing different times going forward. So, if you're sending a consistent email each week or each month, try sending at different times of the day and see how they compare.
You could also do a test within your audience and take your email list and split it into two different groups and try sending the same email at different times of the day.
I receive hard print catalogs and emails from a lot of companies. Why do companies still send both?
One of the problems with print material is that companies don't have the same insights as you get with a digital solution like email marketing. Companies may think that everyone is enjoying the material they are sending out, when really they are wasting paper.
Also, as a consumer it's harder to opt-out or choose your preference. They may have a ton of people who do want the print version, but they really aren't able to segment their audience because they don't have access to that type of data.
I think as time goes on, you'll see more and more companies moving toward online solutions and changing the sending frequency for their print material.
How do I find average open rate by industry?
Constant Contact regularly provides updates on the average open rate by industry.
You can find your industry here.
Also, just to quickly go back to the best time to send question which was brought up earlier. Constant Contact uses all the data that we collect to make improvements to our email marketing tools. One of the features that will be rolling out to all users soon is the ability to see the best time to send for your business. We'll use your past email results to provide a recommendation for the best time to schedule your email.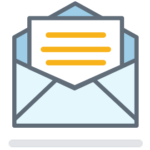 Is email marketing right for you?
See why smart small businesses use email marketing to drive more business. We'll show you exactly what it can do for you, and ten tips to get started.
Get your Guide!
By entering your information, you permit us to reach out to you in the future.