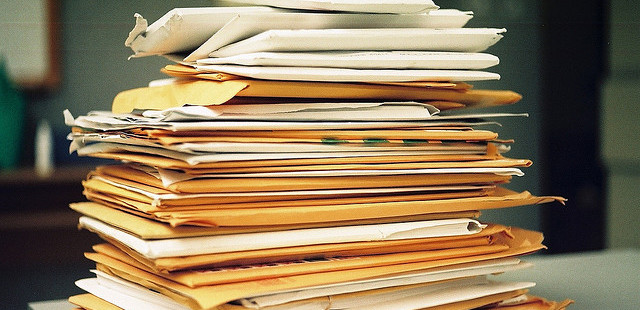 Editor's note: This post comes from our Constant Contact UK office. You can view all the posts from our UK team here.
After one of our recent webinars, I was asked how a business to business (B2B) company could grow their email list.
The questioners' assumption was that techniques for list growth would be very specific for those small businesses whose clients are other business, and that assumption is both true and false.
Why B2B or B2C
DOESN'T

matter

Whether you are a business to business or business to consumer organisation, it's still a human being (or more than one) who will make a decision about buying from you. Some have referred to this as P2P or people to people selling.

That means that the things get a person to take action are the things to focus on. You shouldn't be thinking 'how can I attract the attention of ACME Corporation?', you should be thinking 'how can I attract the attention of this specific person at ACME Corporation?'.

So, many list building techniques will be the same whether you're B2B or B2C.
Techniques that are the same for B2B and B2C would be:
– Including your sign up form on every page of your website
– Add a mailing list sign up link in your personal email signature
– Collecting email addresses via your social media activities
– Personally inviting people to join your email list
The difference is more about HOW you do these things.
Why B2B or B2C
DOES

matter

For Business to Business list building there are a few things that you should do differently because you want to attract a different kind of engagement with your subscribers. However, it's more about HOW you do it, rather than WHAT you do – and the right thing for you will depend on who your audience is and what they will respond to.

For example, if your audience is made up of micro-business owners, then they are more likely to respond to a competition where the prize means a financial benefit for their business (e.g. a year's worth of free printer ink), rather than people in larger businesses who would respond to something that's of more personal use to them (e.g. a free guide to managing your boss).
Here are a few things to remember about positioning the opportunity to sign up to your B2B mailing list:
– Be clear on the benefits of your regular emails.
– Get laser-focused on what matters to your audience, and make sure they know it.
– Helping to save time and/or money is always a good start for B2B.
– Testimonials from similar businesses/readers are very powerful.
– Use the same tone of voice that your audience uses.
– Use the channels that your audience uses – for most B2Bs this will include email and LinkedIn.
– B2B readers typically have less time to read your messages, so keep them short, and test to find the best days and times to send.
– Use a strong 'forward to a friend message' and tailor it for your audience, e.g. 'Share with 2 colleagues to boost your team today'.
3 things you can do today to grow your B2B mailing list:
1 – Put a sign up box on EVERY page of your website. Be sure to include the benefits of your regular emails, as well as the frequency, in your text. E.g. 'Get Free Weekly Marketing Tips'.
2 – Create a sign-up incentive. Offer a guide, whitepaper, discount, or freebie service to encourage people to sign-up.
3 –  Include a sign-up link in your day-to-day email signature. Remember to include the benefits (as above) and use a URL shortener to keep it neat and tidy.
I hope you feel that getting B2B sign-ups is not as hard as you might have thought. Just keep it relevant and keep asking people to join your list!