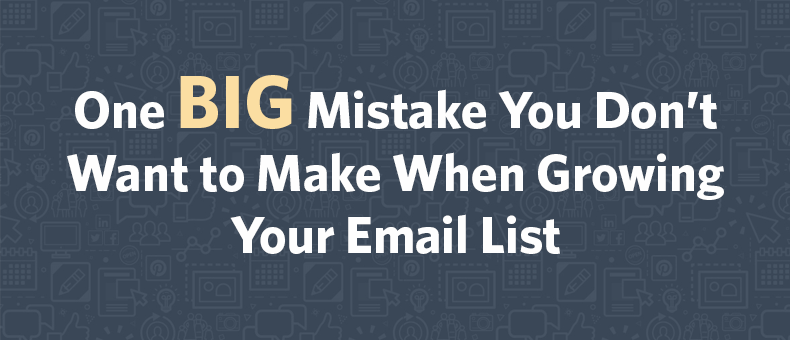 You love to see new people signing up for your email list.
But have you ever thought about what each new signup really means to your business?
These aren't just names on a list. These are people who have opted-in to learn more about you, your business, and products and services you have to offer.
Chances are you weren't the first business or organization to ask them to sign up. But something about the interaction with your staff or the experience they had on your website was enough to make them want to say yes.
And now that they're on your list, you have a whole new opportunity to build a relationship that could turn a new visitor into one of your most loyal customers.
But here's the big question — what type of experience are you offering these new subscribers after they join your list?
While most business owners put a lot of time and energy into getting people onto their list, less actually take the time to create a memorable experience for new subscribers.
This is a big mistake, and a missed opportunity to engage potential customers at a point where they are most interested in your business.
Luckily, there are a few simple steps you can take to set your newest contacts up for success.
Here are four things you should be doing right now that can make a big impact:
1. Set the stage
When a new subscriber joins your email list, do they really know what they're signing up for?
If you're not clearly stating the value of signing up and setting expectations for new subscribers, you could be putting these new relationships at risk.
Take the time to train employees how to ask customers to join your email list. They should understand the benefits of signing up, and let customers know what they'll receive.
If you're collecting email addresses online, review your online sign-up form to make sure it accurately represents the information subscribers will receive.
2. Get them in quickly
Once you've set the stage and are clearly stating the benefits of signing up, your next step will be to get new subscribers onto your list right away.
One common mistake is to collect email addresses on a paper sign-up sheet, and wait until it fills up before adding people to your list. But if you're waiting days, weeks, or even months before getting people onto your list you could be at risk of losing their attention.
If you're using a sign-up sheet, set up weekly reminders to upload new contacts into your Constant Contact account. To simplify the process, consider trying a tool like our Text-to-Join feature, which lets people subscribe via text message from their mobile device. Or collect email addresses using the Constant Contact app.
If you're using Constant Contact's sign-up tools to collect email addresses online, these contacts will be added to your list automatically.
3. Make them feel welcome
Your welcome email is one of the most important emails you'll send to email subscribers. Constant Contact customers can setup a welcome email to send automatically when a new contact is added to your list.
Thank new subscribers for signing up and remind them of the value of being on your list.
This is a great opportunity to ask new subscribers to add your business as a trusted contact, to ensure that future emails get safely delivered to their inbox.
4. Add immediate value
Don't just tell people about the value of your list, but actually deliver on that promise right from the start.
An easy way to do this is by adding a special offer or a link to a free resource to your automated welcome email.
There are also tools like Autoresponder, which allow you to create a series of scheduled messages to new subscribers with additional information about your business.
If you're running a special campaign designed to grow your email list, or have collected new contacts at an event or through another networking activity — create a special offer ahead of time so that you can wow new subscribers and inspire them to come back.
What can you do today?
Using these four tips, test the sign-up experience you're offering subscribers today.
Do they understand what they're signing up for? Is it easy to sign up? How long does it take to receive your first email? Is that message valuable to you as a reader?
Then, log in to your Constant Contact account and try some of our tools for yourself. Your welcome email, sign up forms, and other list growth tools can be found under Contacts in your account.
New to email marketing? Download our guide to email marketing: Get Started with Email Marketing! 10 Ideas That Really Work.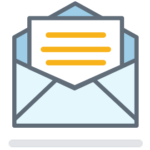 Is email marketing right for you?
See why smart small businesses use email marketing to drive more business. We'll show you exactly what it can do for you, and ten tips to get started.
Get your Guide!
By entering your information, you permit us to reach out to you in the future.