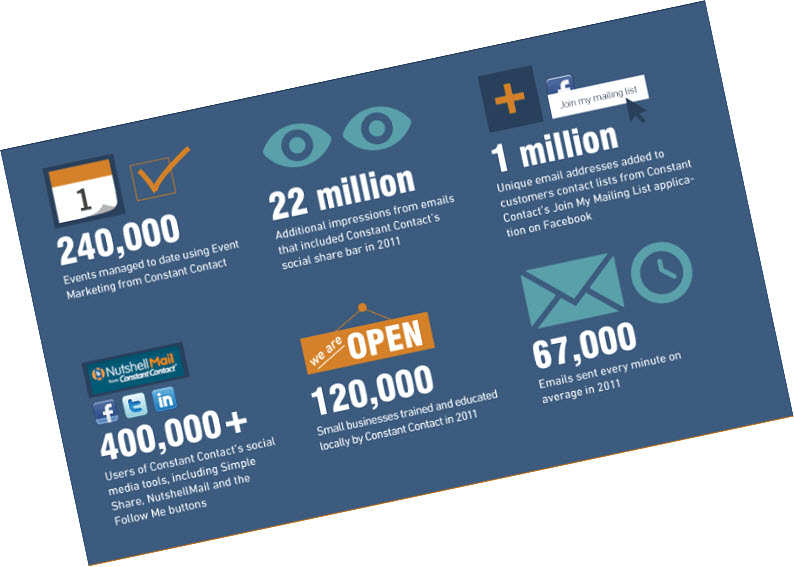 Recently, here at Constant Contact we reached a milestone of half a million customers.
Thank you to all the small businesses, nonprofits, and associations across the globe who continue to inspire us with your passion and dedication on a daily basis.
We've created this nifty infographic to show the impact you've had.
Pay particular attention to the number of emails sent in one day on November 23, 2011. It looks like email marketing is still alive an well.
Enjoy!
Embed this infographic on your own site
Copy and paste the code below into your blog post or web page:
<a href="https://blogs.constantcontact.com/fresh-insights/half-a-million-customers-infographic/"><img title="What's the Effect of Half a Million Customers? - Infographic" src="https://blogs.constantcontact.com/wp-content/uploads/2012/04/500k-customers.png" alt="What's the Effect of Half a Million Customers?" width="850" height="2133" /></a>
<small>Like this infographic? Get more <a href="https://blogs.constantcontact.com/category/product-blogs/social-media-marketing/">social media marketing</a> tips from <a href="https://www.constantcontact.com/">Constant Contact</a>.</small>