According to the U.S. Census Bureau, new business applications had a major spike in 2020, and the trend continues into 2021. A lot of those businesses are run out of the home. According to Fundera, half of U.S. businesses are home-based, and 60% of those are "non-employer" businesses, meaning they have no paid employees and are a business of one.
A lot of this activity may be due to economic uncertainty from the pandemic. Many people in the U.S. and around the world are struggling to get their feet under them financially, and going into business for themselves is one way to do it.
But a lot of red tape goes into starting a home business. There's registering yourself as a business, choosing a business structure, getting the necessary permits, and marketing that business so you can actually make a profit — all of which take a lot of work.
One other loose end you'll want to tie up before you start: home business insurance. It can be easy to forget amid all the other boxes you're checking, but insurance is worth the time it takes to set up.
Here, we'll go over what home business insurance is, how you can get it, and what it does (and doesn't) cover.
What is home business insurance, and why do I need it?‌
Home business insurance fills in the gaps in your homeowners insurance when it comes to liability and property protection. Because while you may run your business out of your home, you're still open to the same risks as other business owners with a separate office. ‌
Property damage, auto accidents, data losses, third-party claims, and more are all liabilities that small business owners should protect themselves from. Even if you're a sole proprietor, it makes sense to protect yourself the same way a larger firm would.
When deciding which type of home-based business insurance to buy, go over your homeowners insurance policy first. Your policy will often have business-related limitations that you can tailor your other coverage around.
For example, some homeowners insurance policies won't cover structures not attached to your house, like a garage or outbuilding. If that's where your office or workshop is, and it gets damaged somehow, you'd be out of luck with just homeowners insurance.
What types of home business insurance are there?‌
There are multiple options for coverage. Which one you choose will depend on you and your budget. They can range from an addendum to your homeowners policy to more comprehensive commercial coverage.
The main categories of home business insurance you'll find are:
Homeowners policy endorsement
In-home business policy
Business owners policy
Additional coverage options like auto insurance and worker's compensation
Homeowners policy endorsement‌
In some cases, you can get additional equipment and liability coverage by adding an insurance endorsement to your homeowners policy.
Usually reserved for home-based businesses that don't have a lot of clients, certain exceptions can be made for certain businesses. If you teach music, for example, you'll have a fair amount of people coming and going, but may still qualify for an endorsement.
If your business qualifies, an insurance endorsement can raise the coverage on equipment from around $2,500 to over $10,000. An endorsement doesn't have to add a huge amount to your premium, either. It can be as little as $25 extra a month for this coverage.
If you want to protect your business from liability this way, you'd need to buy a separate endorsement for liability protection. If, for example, a delivery person falls and hurts themselves on your property, this coverage would help protect you from liability should they be injured.
Liability coverage matters more for some businesses than others. If you're, say, a yoga instructor and have groups of people at your home, liability coverage would be very important.
In-home business policy‌
If you've got a little more money to invest in an insurance policy, in-home business insurance is a middle ground between an endorsement and more comprehensive commercial coverage. Options include general liability insurance and business personal property coverage.
Some in-home business policies will cover up to three employees. Add-on protections for valuable papers and business income are also an option. If you're going to go this route, read your policy carefully. Make sure you know what it does and doesn't cover and that you thoroughly understand what you're getting — policies can vary quite a bit between providers.
Business owners policy ‌
If you're looking for more coverage than you can get from a typical in-home business policy, you might want to consider this option. Also known as a BOP, a business owners policy is designed for small businesses but can be used for home business insurance, too.
This is commercial coverage, and the most expensive option at just under $1,200 a year for the average policy. Still, what you get could be worth the cost if you know your business will need the protection.
A BOP will offer broad coverage that includes general liability insurance and property insurance in the same policy. General liability covers claims for bodily injury and property damage. It also covers claims that might be made against your business based on the product or completed work you sell.
A BOP can also have business interruption coverage, which reimburses you for up to a year of lost business after a fire or other serious incident that puts operations on hold. You may be able to add coverage specific to your business or industry, like:
Insurance for damaged or spoiled merchandise
Technical or mechanical breakdown protection
Forgery insurance
Personal or advertising injury liability
Damage to rented premises
Keep in mind that a BOP will not cover worker's compensation, health, or disability insurance. If you're employing anyone at your business, you'll need separate policies to cover them.
Other policy options‌
Depending on the nature of your business, it might be prudent to buy certain specific insurance policies.
For example, if you have a company car that's just used for business, you'll want to cover that vehicle. Don't just assume your personal auto insurance will cover it — personal auto policies often won't cover vehicles registered to a business unless that business is a sole proprietorship.
If you're a lawyer, bookkeeper, or engineer, you may want to consider errors and omissions (E&O) insurance. You might also hear this referred to as professional liability coverage.
E&O insurance covers you if third-party claims are made against your business for financial losses resulting from mistakes made during your work. An E&O policy will run you around $500-$1000 per year.
Depending on the number of employees you have, you may be required to buy worker's compensation insurance. The rules vary by state, but many states mandate that any business employing one or more workers has to have it. Check what the laws are in your state and act accordingly — the fines can be steep if you don't.
One exception to the rule is sole proprietorships. If you're a sole proprietor, most states don't require you to carry worker's compensation insurance. You can purchase coverage for yourself instead.
What questions will my insurance company ask?‌
Now that you know what protections home business insurance can offer, you might want to talk with your insurance provider about getting a policy. Before you do that, know that there will be some questions you'll need to answer.
Questions your insurer might ask you include:
Will you have any employees?
Is there a chance that a customer could sue you?
Who owns the vehicle you'll use for the business?
Do clients come to your home when conducting business with you?
Do you store business equipment or vehicles at your house?
Do you have meetings at your house, at client offices, or somewhere else?
If your house was damaged, would your business have to shut down for a while?
Do you have a secondary income in case you're injured and can't run this business anymore?
It's a good idea to think about these questions and get any necessary paperwork together before you get on a call. Deeply consider the nature of your business, who you interact with, and potential liabilities.
What doesn't my homeowners insurance policy cover?‌
Homeowners insurance policies usually don't have home-based businesses in mind. Check your policy for any exclusions related to your business — it'll give you a place to start when you look for coverage.
Insurers look at how many people are coming to your home and what equipment you have stored on the property when determining whether or not your home is covered. If you're running a business from your home that incurs a lot of foot traffic and storing, say, machining equipment there, you'll want to look into commercial property coverage.
Your homeowners insurance policy may provide limited property and liability coverage if your home has a more traditional office built into it. Look over your policy to know what areas are covered, and to what extent. It's a good idea to look back over it every year and decide whether to update your coverage.
The following will not be covered by your homeowners policy, even if you have a home office:
Data losses
Business records
Loss of income if your home is damaged and you have to suspend business
Employees injured in your home or on your property
Some policies will cover a limited amount of damage for business equipment stored in and around the home. It's usually up to $2,500, which may be enough depending on your business. If it isn't, you'll want to look into adding an endorsement or purchasing additional insurance.
How do I figure out what coverage is right for my business?‌
What coverage you should get will depend on your needs. What type of business are you running? What equipment do you regularly use? How much would those things cost to replace?
If, for example, you're a freelance writer and largely use a computer in a home office for work, you'll want to invest in electronics coverage. Figure out the worth of your computer — as well as backup drives and other peripherals you use — and aim for a policy that will at least cover most of it. $2-3,000 in coverage might be enough for you.
If you're in a more expensive industry, however, you'll probably need more. Say you're a freelance photographer with a home studio. The cost of camera and lighting equipment, the computer(s) you edit on, and data backup can easily be the same as a small car.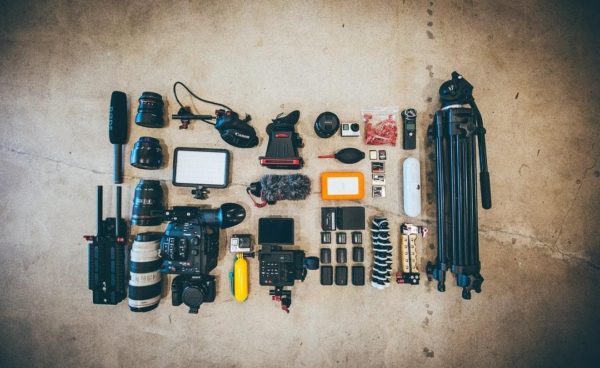 You'll also want to look at who you're employing. If it's just you, you'll only need coverage for yourself. If you're employing multiple people, you'll need to look into worker's compensation and liability policies to cover those employees.
Consider the relationship between your home and business. If your home gets damaged, will you still be able to run your business, or will you have to stop until the damage is repaired? You may want to look into coverage that will help with repair bills if a disaster strikes.
Lastly, consider the level of liability you'll be working with. Do you take client meetings at your house? Do you get deliveries often? How often do people come to your business, and how safe is the environment? Even if you keep things in good shape, it could be a good idea to get liability coverage.
Protected and ready to go‌
While it may seem cumbersome to consider all these options, remember that home-based business policies are highly customizable. You can choose to insure as much or as little as you'd like.
Remember to consider your level of liability, what equipment and property you need to protect, and how many people you employ when looking for insurance. Odds are you'll end up focusing more on certain areas depending on the parameters of your business.
Review your homeowners policy to see what, if anything, is already covered. It's a good place to start determining where the gaps in your coverage are. Once you know them, you can choose to buy anything from an insurance endorsement on your homeowners policy to a completely new commercial insurance plan.
Shop around and review policies carefully. What they cover can vary between carriers. As with any other purchase, it's worth it to do the homework here. Look at rates, coverage, and what current customers are saying.