A good online marketing strategy for your retail store means using tools that help people find you online, promote your products, and keep you top of mind.
It's important to set up and use a combination of tools that build a strong foundation for your online marketing efforts — including your website, email marketing, social media, and even paid ads.
However, managing all of your marketing efforts can feel cumbersome if you have to jump between multiple channels and remember all of those different passwords.
At Constant Contact, our goal is to eliminate that cumbersome feeling and make it easy for you to be successful and drive results online. We provide a suite of easy-to-use tools and marketing advice that get you where you need to be — all in one place. And in our on-demand webinar, we show you how you can use our platform to bolster your retail or ecommerce business's success.
Watch this on-demand webinar to see how Constant Contact helps you establish your retail brand, sell online, and grow your business
Join us to see how Constant Contact makes it easy to establish your brand, grow your business, and sell online – with all the marketing tools you need in one place. From email to automation, websites, social, ecommerce integrations, and more. In this free, one-hour webinar, you'll get an overview of the tools that Constant Contact offers and see how you can drive results with online marketing.
See what retailers said when asked how long they've been in business
See how small retailers are currently selling their products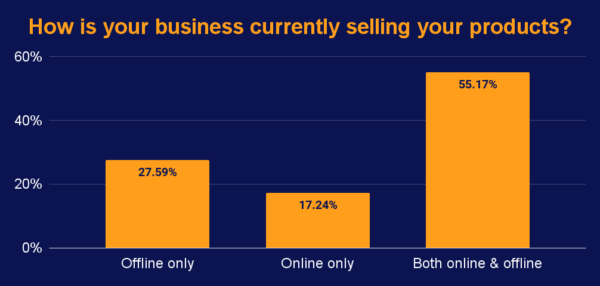 Resources to help you win more sales online