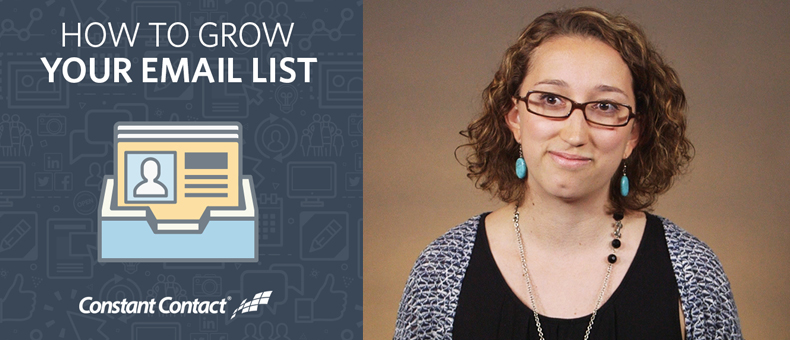 Have you ever wondered how to get more people to subscribe to your email list?
One of the easiest ways to grow your email list is to involve your employees and make sure they're encouraging customers to sign up.
Your employees interact with your customers every day. They're taking the time to deliver quality interactions for everyone who visits your store. By leveraging these relationships you'll add quality contacts to your list and develop an audience that looks forward to hearing from you.
In the fourth video of our How to Grow Your Email List video series, we'll give three tips you can use to motivate employees to help grow your email list.
Watch the video below!
(Can't see the video? View it here.)
Today I'm going to share three ways to motivate your employees to grow your email list.
1. Lead by example
Remember, your employees will follow your lead, so make sure you're doing your part as well. Once your employees see you asking customers for their contact information, they'll see it's a priority for your business and they'll feel more comfortable asking themselves as well.
2. Train your employees on how to make the ask
Encourage your employees to move beyond the generic ask: "Would you like to join our mailing list?" Instead, make sure they're really articulating the value of signing up. Your employees should also be setting expectations for what your business will be sending and how often.
3. Provide an incentive
One of the best ways to encourage employees to ask for email sign-ups will be to hold a competition and provide an incentive. For example, you can try this at your business by printing out a paper sign-up sheet and having a column that says "Who helped you?"
Then, at the end of the month, tally up which of your employees collected the most email addresses and offer them a prize like free movie tickets or an ice cream sundae. This will go a long way in making sure that your employees are asking for email sign-ups at any chance they get.
Looking for more email marketing tips? Visit the Constant Contact YouTube Channel for more marketing advice.