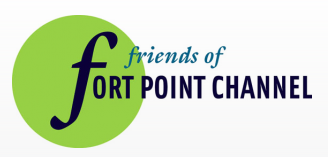 When it comes to events, nonprofits do a lot more than just fundraisers.
Just ask Danielle Pillion, executive Director of Boston-based nonprofit, The Friends of Fort Point Channel.
Since 2004, The Friends of Fort Point Channel have been committed to promoting the business community in Boston's Fort Point neighborhood and showcasing all that it has to offer with a yearly program of free events.
Part of that program is a series of professional networking events that connect local business owners, keep community stakeholders up-to-date, and help support the revitalization of one of Boston's most historic neighborhoods. Over 300 people have attended these events this year.
The Friends of Fort Point Channel's biggest secret? Marketing the programs online.
Here's how the organization spreads the word about each event:
A professional invitation
The Friends of Fort Point Channel hosts a lot of different events – from outdoor fitness classes to concerts – but when the organization has a networking event that caters to businesses, the invitations have to be a little more formal. With an average open rate of 46% for their recent "How to give 'em and get 'em, the art of the referral" event – the results are evident.
Here's how Danielle does it:
Pick the right name: What's in a name? Well if you host as many events as Danielle does – a lot. If you want your event to stand out, you need to use a better name then "Networking night" or "Small business seminar".
Tell them exactly what the event is: A lot of event organizers don't know how to get to the point when explaining their event. Danielle's event description tells her recipients: what the event is, why they should attend, and who will be there. (And she does it with just over 100 words…)
Make it easy for guests to mark their calendar: When you're marketing your event to local business owners, you know you're marketing to a busy audience. That's why Danielle uses an invitation feature that lets users link directly to their schedules and save the date.
Get directions for your guests: If invitees are worried about finding your events, they will be less inclined to register. Many of The Friends of Fort Point Channel events are held at new businesses or newly opened properties. In those cases, the address is not enough and Danielle makes it easier on guests by linking their invites directly to Google Maps.
Provide online registration: Finally, you want to provide a link to online registration that is both seamless for your guests and more efficient for your business or organization.
Customize your event homepage
If you want to promote your event beyond mailing list, then you need to make sure your event has somewhere to "live" online.
For The Friends of Fort Point Channel, that means using Constant Contact's event homepage feature to design a customizable webpage for each of their networking events. Once that's in place,  the organization  can post the event to their Facebook Page or LinkedIn Groups, tweet it to their followers, or link to it in their monthly email newsletter.
Here's how to do it:
Keep your branding consistent: When you first look at the homepage, you may think you're still looking at the event invitation – that's a good thing. Consistent branding will add legitimacy to your events and make you look more professional in a matter of minutes.
Provide a direct contact: In addition to linking directly to recipients' calendars and connecting them with directions (like in the invitation), Danielle also provides her own email address as the direct contact for the event. That way, she knows she'll be able to immediately respond to any questions.
Provide more detailed information about the event: A customizable event homepage gives you the opportunity to provide more information than in your invitation.  So,  if you have last minute changes or cancellations, you can update your homepage and make sure your content is accurate.
Do registration right
When you look at the typical online registration form, it's hard to think that there's a right and a wrong way of doing things. But look closer and you'll notice that online registration is an opportunity to do a lot more than just see who's coming to your event.
Here's what we can learn from The Friends of Fort Point Channel's registration process :
Collect personal AND business information: Whenever you're hosting a networking event, you want to make sure that you're collecting business cards, email addresses, and other professional information.. After Danielle collects this kind of data, she can keep track of what Fort Point Channel-area businesses are being represented at the networking events.
Let them choose to tell people they're attending: Being able to let people know who is attending your events adds a completely new element to the registration process. Networking is about making meaningful business connections and if people can see the guest list beforehand, they will be able to see just how many opportunities they have at an event.
Ask if they want to join your mailing list: Danielle includes an opt-in box for her email list, too, which means that people can safely sign up instead of being added without their permission. That way, she knows that those who do sign up are genuinely interested in receiving emails from The Friends of Fort Point Channel.
Get the right tools for marketing your event
It doesn't matter if you're a nonprofit, an association, or a small business – if you want your networking events to be a success, you need people to show up.
The Friends of Fort Point Channel's events always have high attendance, because Danielle not only markets them, she makes the registration seamless and gives guests the chance to get in touch with her if they have any questions.
That helps establish relationships and contacts – which is what networking events are all about!

Does your business or organization host professional networking events? Share your online marketing tips in the comments below!