This is a guest post by John Wetenhall, product marketing manager at Payvment.
Facebook and Twitter are popular channels for small businesses because they are free to use, easy to set up, and offer the possibility of reaching a wide audience, but they can be challenging for many reasons.
Running effective social media campaigns takes time and the results are not always clear. Adding fans and followers is a positive step, but the path from fan to paying customer is hazy.
You can streamline that path by opening a store right on your Facebook Page, so your fans can purchase your products right away, without leaving Facebook. Since they are already spending time engaging with your brand on Facebook, make it easy for them to go from seeing a post in their newsfeeds to actually clicking "Buy".
Let your Facebook fans buy from you easily
As a Constant Contact partner Payvment provides the technology to list your products on Facebook and take orders, without ever leaving Facebook.
Much more than just a store, however, the Payvment application also provides tools for marketing your products and brand to attract new followers and engage existing fans to come back and make a purchase.
Add these customers directly to your Constant Contact email list
The integration with Constant Contact (which was built by Cazoomi for Payvment) helps link your commerce presence to your email list and marketing efforts. Install the app within Payvment and capture your customers' emails automatically as soon as they make a purchase.
How to Set up Your Facebook Store
Step 1: Open a Store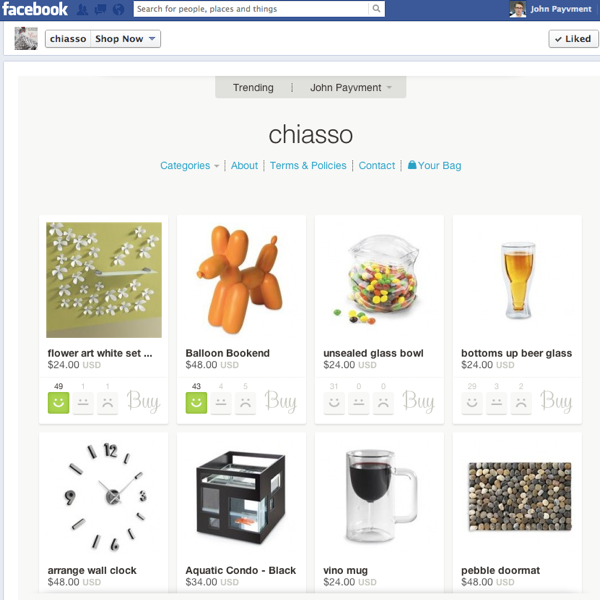 Start by opening a store with Payvment. All it requires is a Facebook Page and a PayPal account, and you will soon be able to see your products organized neatly in a store connected to your Facebook Page. Shoppers can click on a product to learn more, and purchase just as they would on any other e-commerce site.
Step 2: Engage your fans around your products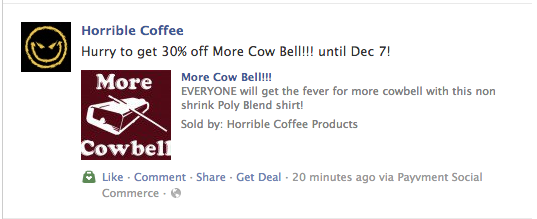 Once your store is set up, it pays to let your fans know! Post to your Facebook Page to let everyone know your store is open, and provide the link directly to the store so people can easily get to it when they see your post in their newsfeeds. You can also alert your other social media networks about your store on Facebook.
Using the built in tools that Payvment provides, you can easily promote products and offer deals by posting to your Timeline. You can even schedule a bunch of posts at once so you don't have to remember to post each day. Keep in mind that only a small percentage of your followers will see each post, so it is wise to post more than one time.
You can also set up Weekly Deals in your store that run for a limited time. Payvment automatically promotes these with posts on Facebook and Twitter for you, which means you just need to set them up.
Posts about your products and deals drive your fans back to your Facebook Page and your store. Payvment makes it easy for fans to market your products for you by allowing them to easily share with their friends.
Step 3: Track the analytics and modify your strategy
Payvment's analytics dashboard shows how many people are viewing your products, how offering a special deal affects sales, and more. With easy to read charts, you can see how your actions on Facebook affect your business.
Build your store on Facebook
Facebook is a fantastic way to connect with your fans where they already spend time and engage them around your product offerings. Add the customers from Facebook to your email lists easily with the Constant Contact application, which automatically imports customers' emails to your lists after they make a purchase.
Start a store on Facebook today and join over 180,000 other sellers who have boosted their sales and engaged with their customers in a new way.
Find out more about the Payvment integration with Constant Constact.