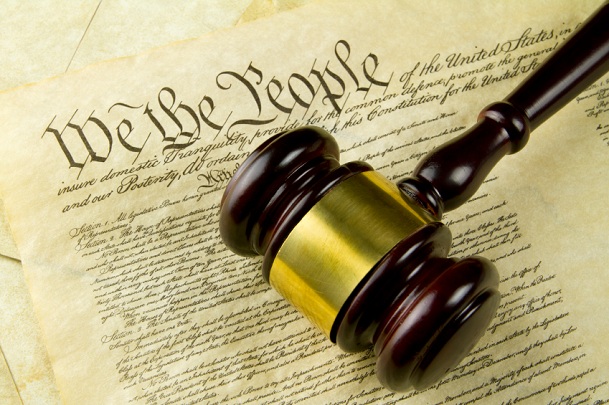 Does the Freedom of Speech apply to Facebook "Likes"?
Facebook says yes … and they are headed to court to prove it.
Also, Pinterest drops invitations, Google+ may actually be a ghost town, and Gmail is about to become an email marketer's best friend.
Read about these stories and more in this week's news roundup.
Facebook and the American Civil Liberties Union (ACLU) want a federal appeals court to rule that clicking "Like" is constitutionally-protected as an expression of free speech.
The appeal is in response to an April ruling in a case where a group of workers said they had been wrongly terminated after one of them "liked" the Facebook Page of their employer's opponent in a 2009 election. The judge in the case, U.S. District Judge Raymond Jackson, ruled against the workers, saying that "liking" a Facebook Page was insufficient speech to merit constitutional protection.
Bottom Line: Regardless of the ruling—and whether or not you think the more than 3 billion Likes and comments that are taking place on Facebook each day are expressions of free speech—your activity on social media will continue to have implications for your life and business in the real world.
Registration is now open on Pinterest and everyone's invited to attend!
On Wednesday, Pinterest officially announced that users will no longer be required to request an invitation in order to join the social network. Users can now register for Pinterest using their email address or log in with their Facebook or Twitter accounts.
Bottom Line: With a reported 17 million active users in August 2012, Pinterest hasn't had much difficulty in attracting people to join their network. But a more open and convenient registration process can only be good news for the up-and-coming social network, especially considering the fact that users are able to use accounts they already have to sign up.
Here are 10 things you need to do when you're ready to sign up for Pinterest.
Google announced a number of new updates this week, most of which are designed to generate more relevant and personalized results to individual's searches. Among those updates is the integration of "Gmail results" into Google search. This new feature has not been rolled out entirely yet, but when it does, users will have the option to opt-in to have their Gmail inbox included in their personal searches.
Bottom Line: There's no denying this update is good news for email marketers. Most of your customers are probably already using Google on a daily basis—searching for products, businesses, or just for answers to their questions. Now, if they are a Gmail user, those answers could start coming from your newsletter—giving it more visibility and an overall longer lifespan with your readers.
Social media research firm Umpf is the most recent company to ask a question that has come from critics of Google+ for quite some time: Is it really popular or is it a ghost town?
According to their study, which looked at social sharing trends across the top social networks, Google+ ranks last when it comes to the likelihood of their users to share online stories … Twitter users rank first.
The study found that for every 100 million users…
197.3 were likely to share on Twitter
41.8 people were likely to share on Facebook
15.2 people were likely to share on LinkedIn
6.0 people were likely to share on Google+
Bottom Line: This study is revealing about the way users are thinking of Google+. The fact is, most people aren't just Twitter users or just Facebook users or just Google+ users—they use different networks for different things. When it comes to social sharing and spreading the word about an article or blog post they find online, Google+ is the last network most people think to use.
Is it a "ghost town"? I'm not sure … but it doesn't appear to have the most confident user base. Personally, we don't yet know if Google+ is relevant for small businesses yet.
YouTube began rolling out a revamped version of its editing tool this week—designed to make it even easier for users to create professional looking videos without the professional video budget. The new simplified editor will let users view previews of edits as they are being made to videos, and will offer a quickview of all of its available filters.
Bottom Line: If you've used any of YouTube's video editing features then you can understand how valuable these updates will be. If you haven't, now is the perfect time to check them out. With professional editing tools that let users: modify the length of videos, transition between clips, add filters (similar to Instagram), or even create your own soundtrack—YouTube lets users do a lot more than just upload videos.
What do you think, should Facebook "Likes" be protected under the Freedom of Speech? Let us know in the comments below.