It's hard to believe, isn't it?
We're almost halfway through 2016. 
As we head into the dog days of summer, don't forget to revisit those resolutions you made a few short months ago.
July is the perfect month to ask yourself what's gone well and where can you improve.
If you could use some new email marketing campaign ideas, we've got plenty to help you revitalize your strategy and start the second half of 2016 strong.
Whether you decide to celebrate National Independent Retailer month at your store or send an online survey to learn more about your customers on Get to Know Your Customers Day, these ideas will breathe fresh life into your marketing.
Try something new from the ideas below: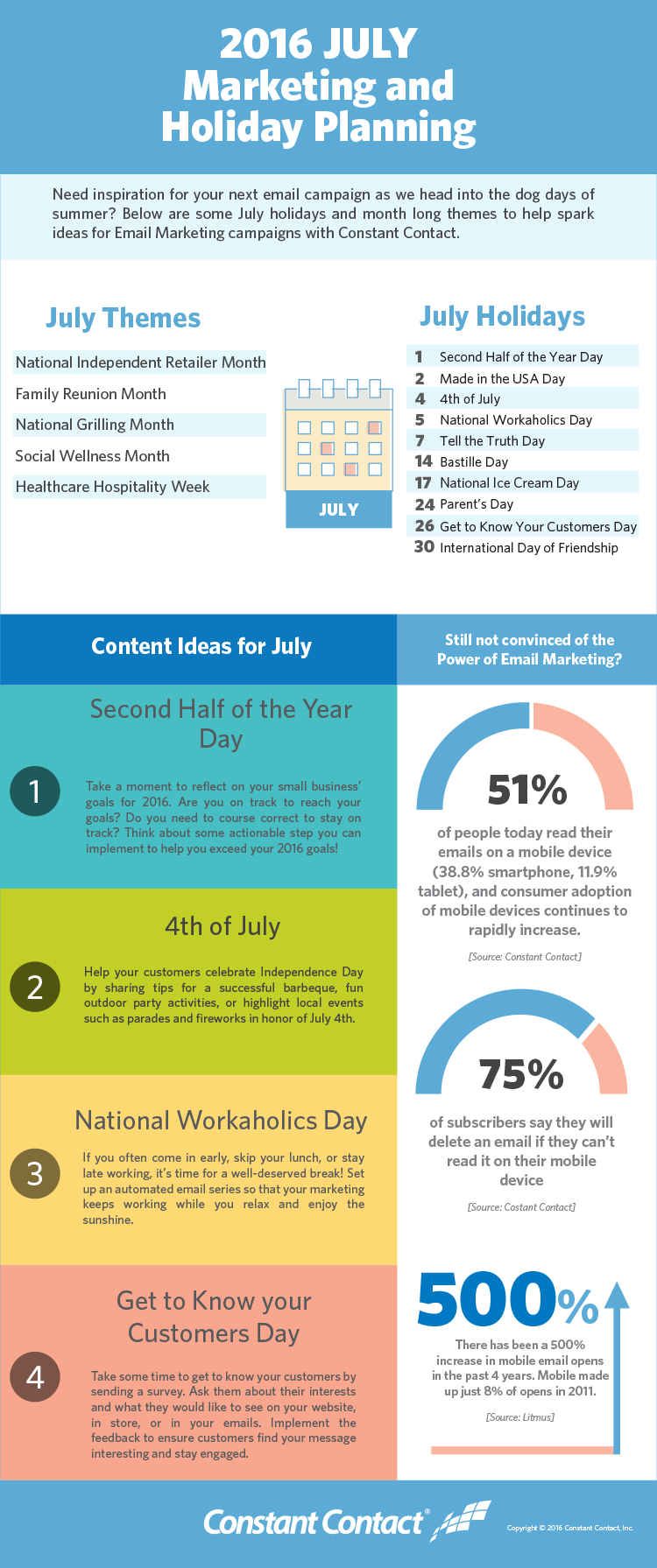 (Having trouble seeing the infographic? View it here.)
What have you learned so far this year? Any big surprises in 2016? Share us your thoughts in the comments below.