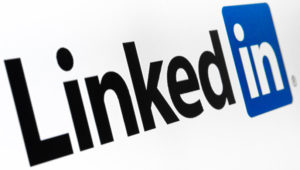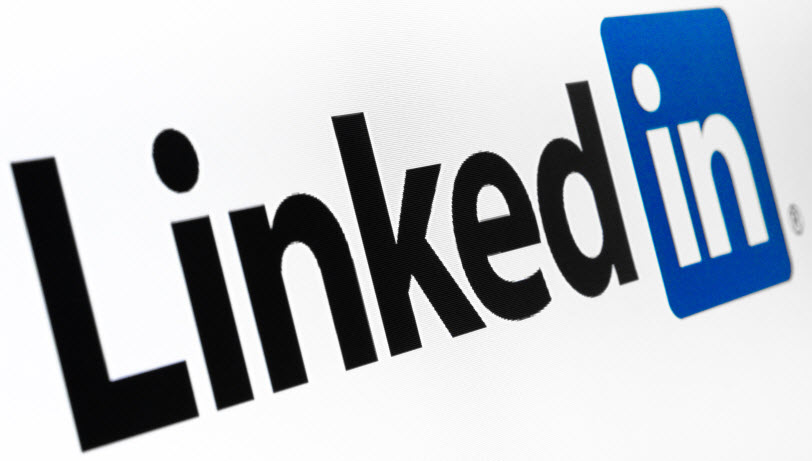 It's rare that we go a full seven days without any changes, updates, or big news from the folks at Facebook, but this week I think we did it.
But while Facebook has been quiet this week, LinkedIn has been turning a lot of heads. As it turns out, LinkedIn had a pretty good year in 2012. With a new look, new features, and a number of unexpected innovations—LinkedIn increased membership by 34% and revenue by 86% in 2012.
Also, Yelp saw more unique visitors in January than in any month in the sites nearly decade-long history and Instagram finally brought photos to the web.
Read about these top stories and more in this week's marketing news roundup.
LinkedIn ended 2012 on a very high note, according to new data released in the company's Q4 earnings call. On Thursday, LinkedIn reported revenue at $303.6 million for Q4—an 86% increase from the previous year.
CEO Jeff Weiner also told investors Thursday that LinkedIn is now the 25th most visited web property in the world.
Bottom Line: While LinkedIn's revenue growth by seem inconsequential to you as a business owner or marketer, this type of growth does bode well for LinkedIn and its users. Today, LinkedIn is adding new members at a rate of two-per-second. The site hit 200 million active members before the end of 2012 and overall, has seen membership on the site increase by 39% year after year.
According to Constant Contact Social Media Manager Erica Ayotte, LinkedIn's continued growth could be a top trend in the social media marketing world in 2013:
"A year ago, LinkedIn was definitely a laggard in the social media world. But they made some great improvements this past year—with updated profiles, new company pages, the influencer following program, and the endorsements feature—the network has become a valuable resource.
Folks are treating LinkedIn much more like Facebook's Newsfeed than ever before: posting more regularly and engaging within the feed. I'm curious to see what else LinkedIn has up their sleeve."
On Tuesday, Instagram's long-awaited web-based photo feed was released to the public, meaning that users no longer have to access their feeds via the mobile app.
This development comes a few months after Instagram introduced web-based profiles in November. The new web feed will come with all the functionality to like and comment, as exists on the mobile app.
Bottom Line: The addition of a web-based photo stream was a logical next step for Instagram. While photos will continue to be produced on the go, bringing content to the web should make it easier to share photos across your other social networks or to link your feed in your next email newsletter.
Learn more about how Instagram can help promote your business or organization.
Amid some negative attention for its financial performance in Q4, Yelp CEO Jeremy Stoppelman announced this week that the online review site had over 100 million unique visitors in the month of January.
Yelp also released usage data for its mobile app. According to a new Infographic:
9.4 million mobile devices used the app in January
4.5 million calls were generated through the Yelp mobile app
5.6 million directions were generated from the Yelp mobile app
Bottom Line: While Wall Street may have not been keen on Yelp this week, local business owners have plenty to be optimistic about. Online review sites like Yelp continue to play a major role in consumer shopping decisions. Recent studies have shown that up to 72% of consumers trust online reviews as much as personal recommendations from friends, family members, and colleagues.
With a growing number of consumers accessing Yelp on-the-go, it's never been more important for business owners to make sure the information on their Yelp pages are accurate and up-to-date. Learn more about why Yelp is so important for business owner in our free guide, Get Started Building your Social Media Presence.
The Baltimore Ravens may have been the winners on the field on Sunday, but it looks like Twitter won the contest amongst social media sites.
According to MarketingLand, Twitter received more mentions than any other social network. Here's how it broke down:
Twitter: 26
Facebook: 4
Instagram: 1
YouTube: 1
Google+: 0
Bottom Line: In a recent years, a new trend known as second-screening has become more and more popular amongst social media users. As the name suggests, secondscreening occurs when users share reactions or follow updates on social media, while watching live TV. Today, 40% of all tweeting is related to TV.
Pretty interesting (and maybe worrisome) fact, but what does it have to do with your social media marketing? Twitter's success in the TV world has a lot to do with the type of open-communication that the site allows. With Twitter hashtags, big-name advertisers can generate a lot of buzz around products, services, and special promotions, by starting an open conversation amongst fans.
And while you may not be able to afford a multi-million dollar TV spot, there's plenty that using Twitter hashtag can do for you too.
Here are a couple examples:
How a #Hashtag Can Help You Graduate to More Social Events
Ready for a Tweet Chat? 5 Tips on How to Join the Conversation
[Guide] Add Social Media to Your Event Strategy.
This week we released new data, compiled by the SinglePlatform team here at Constant Contact, about how small businesses view and keep up with mobile and local search.
Here are three of the key findings from the survey of 350 local businesses:
1. Search sites deliver new customers: the vast majority of local businesses believe that local search is delivering new customers, however measuring the actual results is a struggle.
2. The multitude of sites and apps is overwhelming: local businesses don't have the time to manage listings on all of the sites that consumers use and are looking for help to simplify the process.
3. Mobile websites are a challenge: local businesses understand that mobile apps and mobile websites are increasingly important for getting new customers, but don't have the knowledge they need to take advantage of the opportunity.
Bottom Line: The way consumers find businesses online has fundamentally changed over the last few years. With more people searching for businesses online­­­—from desktops and on mobile devices—business are discovering new opportunities and thus, new challenges when it comes to attracting new customers to their locations.
But the reality is that these challenges are the same as those that have always faced local businesses: how to get more new customers with limited resources.
Read the full study: 10 Facts: Why Small Business Owners Need to Pay Attention to Local and Mobile Search. Download the 12-page ebook for free here.
What news stories caught your attention this week? Let us know in the comments below.