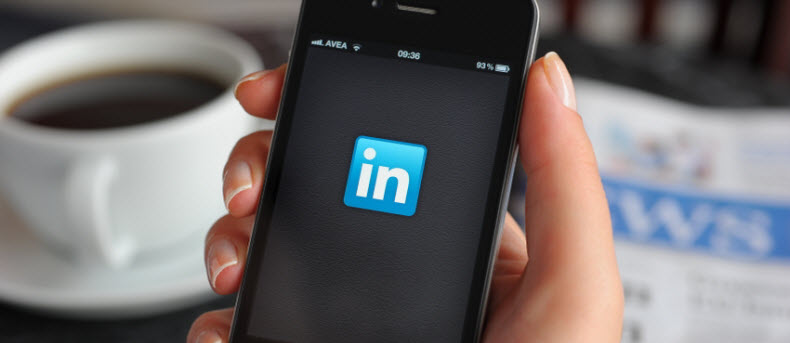 If you've been using sites like LinkedIn, Facebook, or Pinterest to market your business, you're probably all too familiar with the constant changes that come along with them.
All this change can be overwhelming.
But every once in a while, there are weeks when change is actually a good thing. There are weeks when new and updated features actually make your life easier and help you do things better.
I'm happy to say, this was one of those weeks.
Learn about new features from LinkedIn and Pinterest, and find out how Facebook is making your life easier in this week's marketing news roundup.
LinkedIn introduced a new feature called "Showcase Pages," which will give brands the opportunity to build customized pages within LinkedIn to highlight their different products, services, and initiatives.
The new feature also gives users the ability to follow individual pages, rather than receiving all updates from a brand on LinkedIn.
Brands can make up to 10 Showcase Pages, and pages are free to create, and can be promoted for a fee.
Bottom Line: When it comes to social media marketing, it's not always easy to deliver content that's relevant to all of the people who connect with you on these sites. This is especially true if you own a business that offers a wide range of products or services.
For small businesses that are using or thinking of using LinkedIn to promote their business, Showcase Pages could help overcome this major marketing obstacle.
Facebook made improvements to its scheduling feature this week, reducing the number of steps it takes to schedule a post from 12 to 4.
Facebook also added a new feature that will show Page Admins scheduled posts within the Activity Log. Lastly, Facebook users can now easily add photos to scheduled posts by dragging and dropping photos directly into their update.
Bottom Line: Scheduling your Facebook posts ahead of time can be a huge timesaver for small business marketers. This is certainly true when you're planning promotions around a marketing campaign.
Once you have your promotional plan mapped out on your calendar, just find a time that's convenient for you and schedule all your Facebook Page posts at once.
Pinterest introduced a new product this week that could help users discover new places, and hopefully new businesses.
With the new "Place Pins" feature, users can attach pins to a map, showing exactly where to find the places or products that appear in the pin. The new feature is primarily focused on being an aid to travel planning for users on the site.
Here's how Pinterest explained the new feature in a blog post announcing Place Pins:
"Place Pins are our first effort to make Pinterest more useful for travel. It follows other ways we're making your Pins more actionable in real life, including Product, Article, Movie, and Recipe Pins. We hope you find Place Pins helpful, and we can't wait to see your new place boards."
You can use them by creating a "Place Board." All you have to do is create a regular board and select "add a map."
Bottom Line: Pinterest's effectiveness for online retailers has been well-documented over the last few years. But for small businesses that sell products and offer services offline, it hasn't been completely clear whether Pinterest's popularity was having an impact.
With this feature, Pinterest is introducing a new way for users to turn online inspiration into offline discovery. This is good news for businesses who own brick and mortar stores.
Need help with your social media marketing?
With the constant changes and updates that come with using sites like Facebook, LinkedIn, or Pinterest, it's easy to get overwhelmed.
For more help with your social media marketing, sign up to receive our Hints & Tips newsletter.