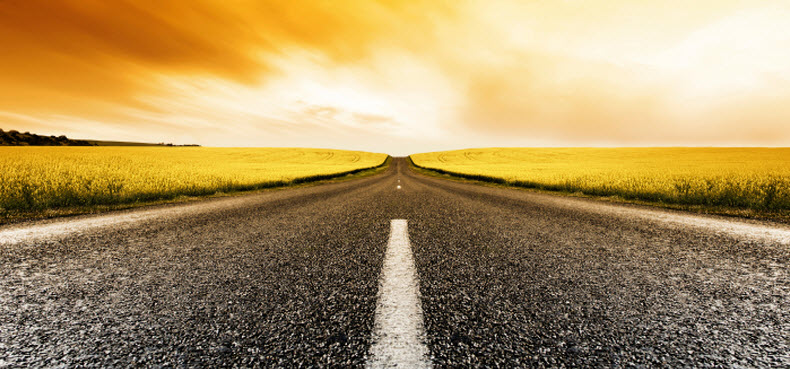 If you've ever looked online for resources to help you market your business, you know that there's no shortage of people willing to offer their advice.
You're probably also aware that finding the right answer to your particular marketing dilemma isn't always as easy as it looks.
This is a problem we're well aware of here on the Constant Contact Blog.
We work hard to provide marketing education and advice for our small business audience. But we also know that by publishing new content on a daily basis, there's a risk that we could be making it difficult for you to find the answers that are most important to you.
That's why at the end of each year, we take some time to dig through our content library and pull out some of our favorite posts!
Here are 10 small business marketing resources for you to keep in your back pocket in 2014:
You put a lot of work into your Facebook Page. Whether you're uploading photos, answering questions, or just sharing an update with your biggest fans, you want to make sure you're getting the most from the effort you put in.
This is especially important with updates to Facebook's News feed Algorithm, which could limit the amount of people seeing the content you share.
Read this post by Constant Contact's Social Community Manager, Danielle Cormier, to find out how you can find the best time to post on your Facebook Page.
In a world of complicated marketing problems, it's always nice when big challenges can be fixed with simple solutions.
There are 92.6 million results for the search term, "how to improve email open rate."
Lucky for you, improving your open rate is possible with one simple tweak.
One of the things we worked hard to do in 2013 is to encourage our customers to get away from the term "email blast." (This will explain why tip #1 is, "Don't call it an email blast!")
Why? Whether you realize it or not, the term email blast is actually a dirty word.
Find out how dropping the "blast" mentality could change the way you think about email marketing.
You don't have to read a blog post to know that marketing your business on a shoestring budget can be a real challenge. It may be the reason why you haven't invested more time and energy into your marketing in 2013.
But whether you realize it or not, there are plenty of things you can do to get more from your marketing dollars in the weeks, months, and years ahead.
Check out this great list of tips from Susan Solovic, an award-winning entrepreneur, keynote speaker, and New York Times bestselling author.
It's unlikely that search engine optimization (SEO) is anywhere near the top of your to-do list for 2014. But one of the things that I bet is on your list is finding new ways to attract new customers. And that starts with making it easy for people to find you online.
Find out how to leverage the activity you're already doing on social media to improve your SEO.
We've all had moments of writer's block when it comes time to put together an email campaign.
One of the easiest ways to overcome this all-too-common dilemma is to think about the people who will be reading your newsletter or announcement. What would you say to them if they were visiting your store or calling to ask a question?
Read this post to find out how one small business used this simple approach to create newsletters that their customers loved.
If you're like most small business owners, by the time 2013 is officially over, you will have invested countless hours into trying to get more from your social media marketing.
But what if there was one trick that could guarantee to help you get more from your social media marketing? And what if I told you that even some of the biggest social media companies were already using it themselves?
If you're a Constant Contact customer, you've probably noticed that we've rolled out a ton of new templates in 2013.
These templates are not only designed to make it easier for you to make the change to mobile-friendly emails, but are also intended to help you drive meaningful action in the inbox.
Here is a list of 10 small businesses and nonprofits that have already put these new templates to work for them.
Earlier this year, we announced some big improvements that changed the way you store and find images in Constant Contact with our MyLibrary and MyLibrary Plus tools.
In addition to these changes, we also rolled out a ton of new educational materials around the ways small businesses can use images to improve their email marketing results. We also took the time to speak with real small business owners to find out how they're already using images to bring their emails to life.
If mobile wasn't on your radar this year, it most certainly should be in 2014.
This is especially true when it comes to your email marketing. Nearly half of all emails are now opened on a smartphone or tablet. Ignoring those readers could cost you big in the New Year.
Luckily, there are simple things you can start doing in your next email to help improve your results.
Need additional help? We want to hear from you!
What marketing challenges do you need help with? We have a number of resources to help you overcome these challenges and take your marketing to the next level in 2014.
Tell us what we can help you with in the comments below. If we don't have something to help you with already, we'll put it on our blog calendar for the New Year!
Want marketing resources delivered right to your inbox? Make sure to subscribe to our Hints & Tips newsletter!