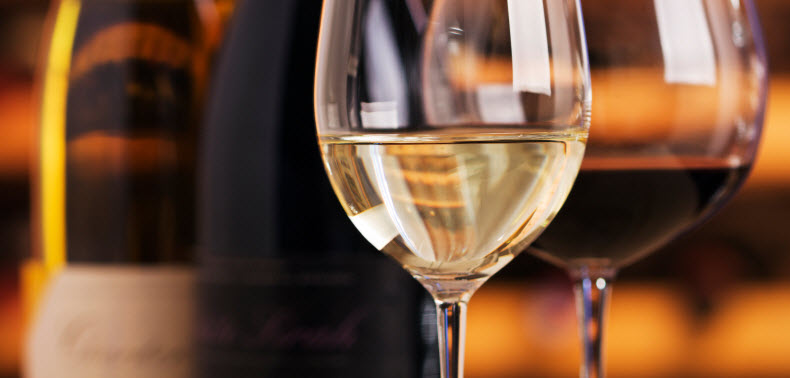 Let's imagine this:
You're at a restaurant, and the waiter just brought a bottle of rare and expensive wine to your table.
You've read rave reviews about this wine, and have been saving up for months so you could order it. You can't wait to take the first sip.
The waiter pours you a sample. You take your glass of water and pour it into your wine glass on top of the sample. Then you take a sip.
Not surprisingly, you can hardly taste the wine.
Sounds like a crazy way to savor an exclusive wine. And yet, this is what many of us do every day as we share our brands on social media. We dilute them to the point that they don't even resemble the original.
Read on to discover five mistakes you might be making that are weakening your brand, and what you can do to avoid them.
1. Mixing your messages
When your social media followers sign up to follow your brand, they expect you to talk about topics related to your business.
To keep things interesting, it's a good idea to expand your posts to include comments about current events, the lives of your employees, and the latest news from your office.
But if you veer off into highly personal, unrelated, or inflammatory topics, you'll lose people. That's not what they signed up for!
Stick to posts about what your business offers, or related topics. Don't mix in random, unrelated messages. They'll confuse your followers and weaken your brand.
2. Building up followers, then dropping them like hot potatoes
Has this happened to you?
You develop followers on a platform, and then suddenly, a shiny new social media platform appears. It's a fresh, new place to stake out your brand!
You pour your energy into developing your brand on this new platform, and abandon the followers you developed on the old one.
Instead, try focusing on two or three platforms that seem like the best place to find your audience, and use them consistently over time. Your followers signed up to hear from you, so don't leave them hanging.
If a new platform comes along that is clearly a better fit than one you've been using, develop a campaign to ease people over from the existing platform to the new one you plan to use.
3. Making social media your home base instead of your website
Social media sites aren't a substitute for a compelling website full of helpful information.
Plus, as we've seen recently with Facebook, social media sites have the right to change the rules of engagement whenever they'd like.
That means your well-developed page may suddenly not get any views at all. Your communication channel will be broken.
This won't happen with your website, which you have complete control over. When you post on social media, make sure you drive people back to your home base — your website.
4. Creating social media images without your branding
Images are the eye candy of social media. If you're not already using them, read How to Save Time, Money, and Effort with All-Purpose Social Media Images to learn how to create a multi-purpose social media image.
But if you don't include a reference to your brand on the image, it's just a pretty picture that's not helping your business at all.
In a perfect world, every image would be associated with a page on the web. But sometimes the link to that page gets lost
When you add your website address to the image itself, you can rest easy knowing that wherever that image ends up, it will be a brand ambassador that drives people back to your website.
Learn more about creating effective social media images: read The Top Six Design Tips for Beautiful, Shareable Word Images.
5. Communicating with your followers only on social media, rather than by email
An active, well-developed social media platform is an extension of your brand. But since you don't own the platform, you can't count on it being a reliable medium for your most-important marketing messages.
That's where email marketing comes in. Email marketing companies like Constant Contact promise high delivery rates for your messages. They're a reliable way to be sure your brand messages get through.
Mix, match, and combine strategically for best results.
You'll get the best results if you approach social media strategically with a plan in hand.
Be sure to:
Brainstorm topics ahead of time so you can maintain a consistent message over time
Focus on two or three platforms so you don't spread yourself too thin
Develop a helpful, easy-to-use website, and use social media to drive followers there
Add your logo and web address to social media images you create
Use the power of email marketing to send your most-important messages to your followers
Take extra care to maintain the full strength of your brand by communicating it on social media using the tips above.
Do you have any questions? Let's hear them in the comments below!
About the Author: Want to learn more about how to create social media images and visual marketing for your business? Sign up for our upcoming webinar, featuring Pamela Wilson, Your Ideas to the Power of 10.