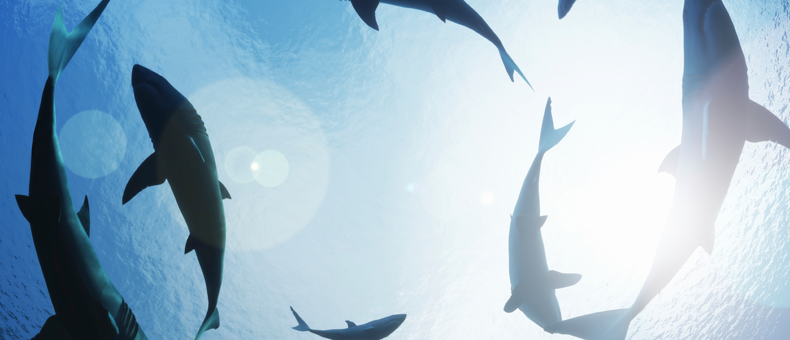 In Steven Spielberg's masterpiece Jaws, a killer shark threatens a small Cape Cod burg.
This menacing beast was so scary that children — and some adults — of my generation wouldn't swim in the ocean (I wouldn't even swim in a pool) for years.
One of the things that made Jaws so unique is that throughout most of the movie, we never actually see the shark.
We're stuck on the edge of our seats, waiting and waiting until eventually all of the tension and excitement leads to the shark appearing on the big screen.
This is a technique Spielberg uses time and time again. In Close Encounters the aliens aren't shown until the final act of the movie. ET isn't shown until well into the film.
What does this have to do with your email marketing?
Take a moment to pull out your smartphone, and open your email inbox. If you don't have a phone handy you can see an example of what I'm talking about below.
What you should see is the name of the sender, the subject line, and then the first few lines of text from the email itself.
It's in this subtle line where you can build the suspense for your email's man-eating shark, UFO, or friendly lost alien.
The first line of text comes by a couple of names: preheader, header text, teaser text, top content — but whatever we call it, we had better know how to use it.
There are a couple ways you can use this text to your advantage when editing an email in your Constant Contact account:
Turn on the permission reminder: The permission reminder is an automatic header that will remind new subscribers why they've been added to your list. I recommend including a permission reminder when sending to a new group of email contacts.
Add a content block: You can add a content block, above your logo block. Type in your catchy message. (See example above for some suggestions). Now we have our hook. Now our subscribers looking at our email in their inbox can't wait to open it.
Choose a mobile template: Within your Constant Contact account, you can find templates that are designed to look great on mobile. These templates include a preheader block, which can easily be customized to include a message to include in your recipient's inbox on mobile.
Tip: Change the text to match the background — that way our teaser text is visible to smart phone readers in their inbox (before the email is opened) but invisible once anyone opens the email.
Try it for yourself!
Remember that your teaser text should give readers a compelling reason to click to open your email.
Let them know what they'll receive from opening and provide a preview about why the information will be relevant or interesting to them.
As you begin to experiment with teaser text, take time to preview your emails on your own mobile device sending out.
With a clear from name, a compelling subject line, and a piece of teaser text that grabs the reader's attention, you'll be on your way to higher opens and more opportunities to reach your audience across all of their devices.
Looking for more email marketing advice?
As a field product trainer, I'm charged with teaching Constant Contact customers how to increase open rates, boost click-through rates, and design a more effective email.
It's a day long class filled with fantastic information; I've been teaching customers for over four years and love sharing many best practices and a few tricks I have up my sleeve. Join me if you live in the Southeast or one of my talented teammates throughout the country and Canada"
We even teach via webinar so you might pick up a tip or two watching one of our web lessons.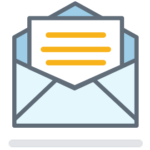 Is email marketing right for you?
See why smart small businesses use email marketing to drive more business. We'll show you exactly what it can do for you, and ten tips to get started.
Get your Guide!
By entering your information, you permit us to reach out to you in the future.