With changes in social media marketing happening on an almost-weekly basis, it can be a challenge for anyone to keep up.
That's why it's heartening to learn that small businesses are becoming less intimidated by social media and are using it in greater numbers to reach, connect with, and engage their customers.
According to Constant Contact's Fall 2011 Attitudes and Outlook Survey, small businesses report allocating more time to social media marketing to engage their customers. A full 81% reported using social media to market their business, up from 73% in the spring of 2011.
Of those using social media marketing, 96% of respondents say Facebook is their tool of choice. Twitter is quickly gaining ground; usage surged in the last six months, from 60% in Spring 2011 to 76% today.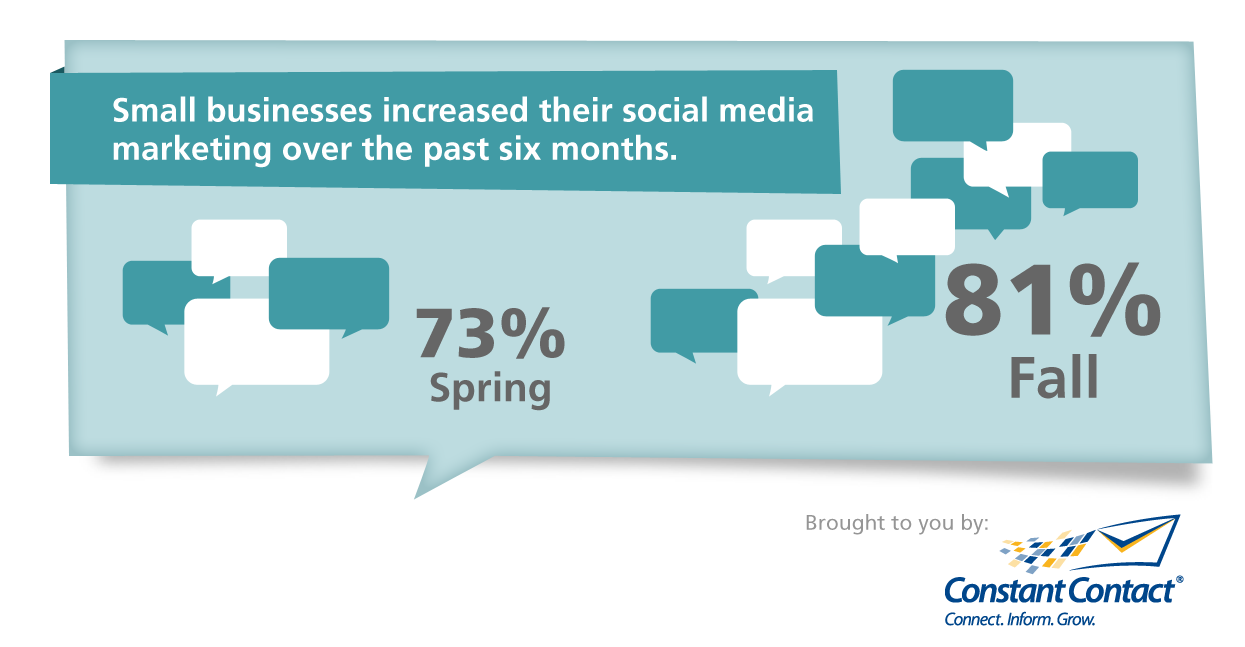 The survey also found that roughly 60% of small businesses respond to all comments on social media platforms, regardless of whether those posts are positive or negative. Those who don't respond say it's because they don't have time, they don't think it's necessary, or they don't know what to say.
These social media efforts are paying off. Respondents said they have found success in significant numbers:
86% found Facebook effective, up from 82% in Spring 2011.
60% found Twitter effective, up from 47% in Spring 2011.
55% found LinkedIn effective, up from 47% in Spring 2011.
(Effectiveness scores remained flat for review sites, video sharing, and location-based services, and decreased for photo sharing and MySpace.)
Use of Integrated Marketing Campaigns Still Strong
While social media marketing efforts are growing, it is not at the expense of other marketing efforts. In fact, 65% of survey respondents report that social media tools are used to complement other forms of marketing. The survey also found that 95% of participants use email marketing, 98% use websites, 71% use print advertising, 66% use online advertising, and 55% use event marketing.
One platform that small businesses have not yet incorporated into their marketing plans is mobile.  A full 72% of respondents report that they don't incorporate mobile into their marketing campaigns, and only 13% have created a mobile-friendly website.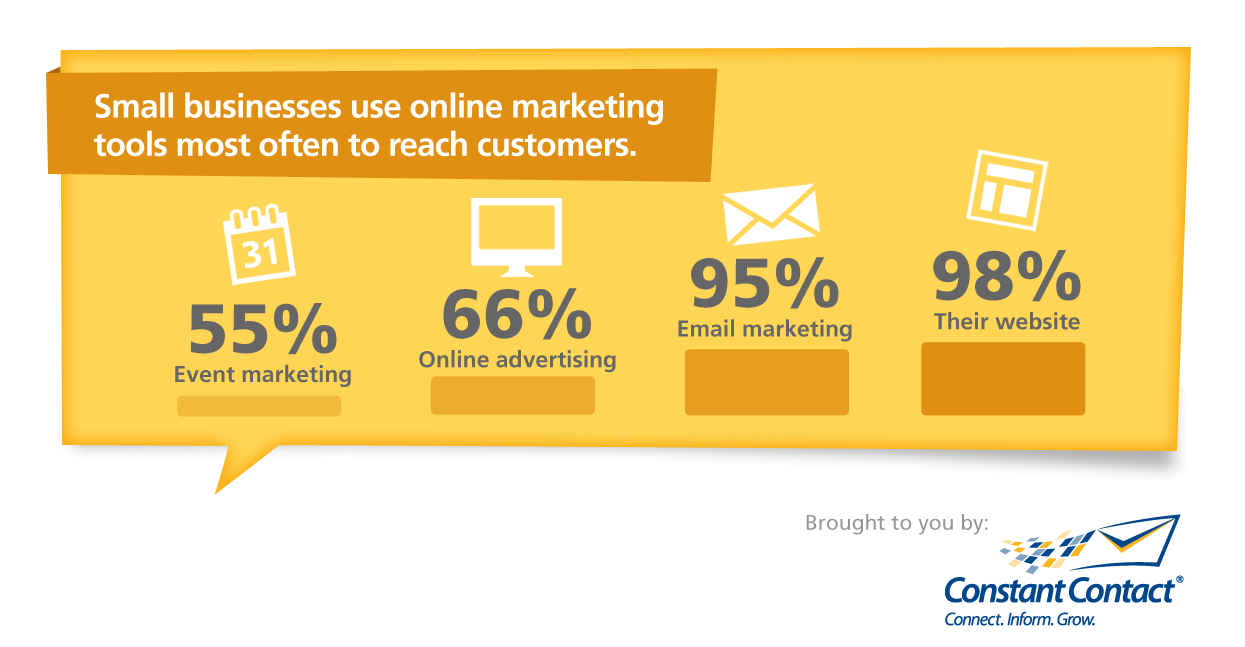 For more results from Constant Contact's Fall 2011 Attitudes and Outlook Survey, click here.
Do these survey results surprise you, or are they in line with how you're feeling? Share your thoughts in the comments below.