Ever wished there was a way you could take a photo right from your mobile device and use it in your next email, event invitation, social campaign or offer? Now you can.
Today, we're launching MyLibrary Mobile, a new app for iOS and Android, that lets you easily snap a photo and upload it right to your Constant Contact account — it's that easy.
Upload, store, and manage images from anywhere
To take a new photo or upload an existing one from your camera roll, just click the + icon in the right-hand side of the navigation:
Filters and custom folders make it easy for you to stay organized because you can easily browse through your photos by name or date, simply by clicking "A-Z" or the clock icon:
Tap the thumbnail of a photo to view it in full screen, and click the "i" icon below the image to edit the name, description, or to add it to an existing folder: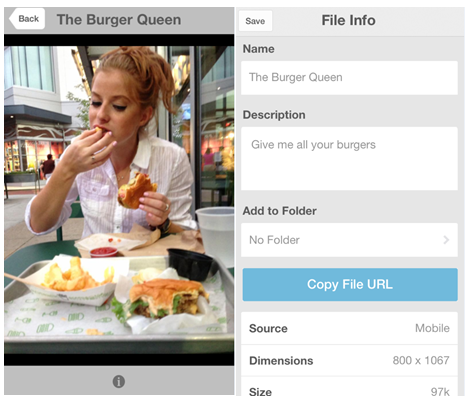 Download now
MyLibrary Mobile is now available for free from the iTunes App Store (iOS) or Google Play (Android).
Learn more about how you can use images in your marketing.