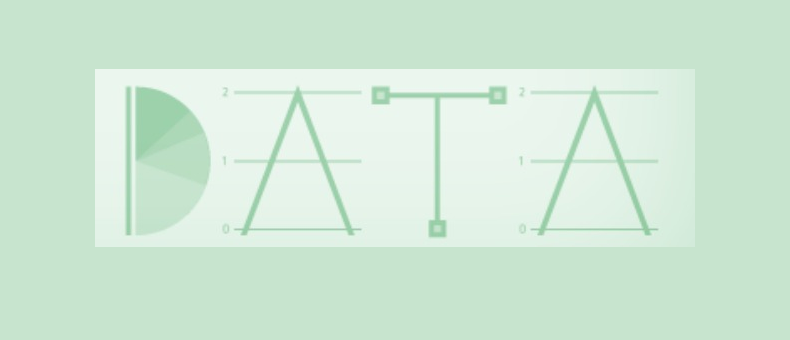 Editor's note: This post comes from our Constant Contact UK office. You can view all the posts from our UK team here. Or connect with us on Facebook and Twitter.
Data quality is an issue that many would associate with big businesses and corporations, but the reality is that smaller businesses should be focusing on the quality of their customer, prospect and lead generation data as much as, or possibly more than, large enterprises.
In the 25+ years I've been involved with sales and marketing, I've seen what both good data and bad information can do for a small business. In fact, many of the companies I've been involved with or have worked for have been sitting on a goldmine and the quality of the information stored in their CRM, contact management and marketing systems has determined whether they have been able to leverage this rich source of information or not.
What happens when you have good quality data?
You can improve your sales processes, produce more accurate and targeted marketing, increase customer satisfaction and keep the costs of communicating to clients and opportunities low.
You can automate your marketing and create workflows based on accurate segments, such as clients who bought a particular product or service of yours, helping you sell to them again.
You can make good decisions about the future of your business, products and services backed by reliable information that you can 'take to the bank'.
You can create simple dashboards with key performance indicators that are worth the pixels they're written on, helping you respond quickly to road blocks and opportunities.
And when you have bad quality data, what happens then?
Maybe the worst thing of all; you make bad decisions. Not bad because the choices you're making are terrible by design, but because you are basing them on poor data. Not only can this hurt you in the short term, but bad quality data could be the death of your business further down the line.
The number of businesses I've spoken to that can't pull off a list of customers, for example, is staggering. If you don't know who you have already sold to – the very people that have already decided you're great people to work with – how can you upsell and cross-sell to those same organisations?
It also makes it very hard or impossible to create marketing automations, something that small businesses should be taking advantage of but that is very hard to do with bad quality information. If data is bad, inconsistent or inaccurate, it can break your processes or – worse still – send the wrong communications to the wrong people, which can cause reputational damage or trouble with regulatory bodies.
So how do you ensure your data is high quality and, if you do have an issue, how can you take steps to clean it up?
Nothing beats ensuring that your data is good quality in the first place. Driving potential customers to simple but effective web forms in order to capture their information is important. If your business takes a lot of enquiries via telephone, why not create a form for your employees to fill out online that puts the data into your CRM or contact management system, which helps to avoid rekeying errors and reduces the chance of missing or miscategorised information.
Your choice of CRM and marketing automation system is also key to high quality data. The more complex the CRM, the more likely it is that your sales team won't want to use it. I've seen this so many times in small businesses over the years; salespeople keeping their data in spreadsheets, on smartphones or just in their email systems where the marketers and managers can't get to it – not because they want to hide the data, but because the CRM is so complex they see it as a waste of time using it.
Keeping your data clean can be made easier by paying attention to your marketing results. For example, if you use Constant Contact to send an email to your customer list, be sure to take notice and act upon the soft and hard bounce results (and respect the unsubscribe requests), sync those results with your CRM and put in place processes to follow up with clients that appear to have incorrect or outdated contact details.
And if you are having a hard time pulling off a customer list because the data has become bad and unusable, consider pulling off a list from your accounts system of everyone you've invoiced over the years and use that as a starting point for creating a fresh client database. You'll still need to consolidate that information with any information you have on bad email addresses and other marketing data, but it's a good start and time well spent.
With the pressure on small businesses to make more sales, good quality data is incredibly important. Put in good input processes, an easy-to-use CRM system and take note of your marketing results from solutions like Constant Contact and you can stay on the right side of the line, which will help you make more sales to existing clients as well as communicating effectively with new prospects.
Have any additional data questions? Ask us in the comments below!