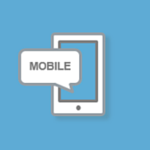 In this expert interview we ask mobile marketing specialist, Franco Beschizza, how businesses can get started with mobile marketing.
Be honest. Is your small business really wowing your customers and clients? Every professional knows that customer service is important. So why is it that the small businesses getting it right are in the minority?
While the marketing automation industry is growing, both in the number of businesses using automation and the extent to which those businesses are applying automation, there is little doubt that adoption is faster among larger organisations.
Does marketing automation work? It's a question plenty of small businesses are asking as they look to get more bang for their buck from their marketing campaigns. So we set about finding out.
Love it or loathe it, Valentine's Day is coming. You can almost smell the Chanel. That means it's time for your small business to think of ways to piggyback on the occasion. You already have a direct route into your target audience's world – the email inbox. Your mission is to figure out how you can help your subscribers create a suitably earth-shattering Valentine's Day for their objet d'amour. No pressure.
Email marketing is about nurturing a connection with your audience. Personalising your emails gives you a cracking shortcut. How? Well, think about your own email habits. Given the choice between a generic email sent to every subscriber and an email that has been curated for your specific interests, which would you rather read?
It's a new year and time to give your business renewed focus. You've set your business goals for 2016, so why not give your business a boost and really focus on achieving them? To help you do that, I want to share with you one of my own best business tips: FOCUS.
Facebook Live is a tool for sharing real-time video, straight from your smartphone. What your phone camera sees, anyone tuned in on Facebook sees. Think of it as your own live television channel – albeit one where you can broadcast as frequently or infrequently as you like.
During our 'Growing your digital marketing agency: solving the measurement puzzle' webinar we conducted a poll, asking which digital marketing activity our audience (of agencies and consultants) found the hardest to measure. The results were as follows: