Last month, several hundred of Constant Contact's Solution Providers gathered in Orlando, Florida for the second annual OneCon partner conference. The three-day event was chock-full of learning, networking, and inspiration.
At the conference, Constant Contact presented five of our most successful Solution Providers with awards to recognize them for their fantastic achievements and the successful integrated marketing campaigns they've created on behalf of clients.
We asked each of the award winners to share some of their best advice for small businesses.
Here's what they had to say:
Solution Provider of the Year
@Cherylthode
"Stay in front of your customers, partners, or members on a regular basis. Create conversations that engage your audience, solicit their feedback, and learn what is important to them. Stop serving everyone! Instead, identify your ideal customer. Segment your contact list and target your messages and energy to specific clients. Implement a follow-up system that encourages repeat sales and referral leads."
Rookie of the Year
@Cherylscreative
"Build strong relationships with prospects and other business owners while attending various   networking events to help promote your business. I strongly believe in networking and belong to various local organizations such as Chambers, Women's Organizations, Weekly Networking Groups, and Neighborhood Associations. "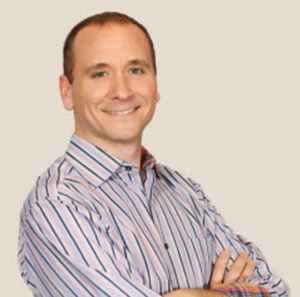 Best Integrated Marketing Campaign
@Concom94

"By aligning your passions with the purpose of your business, you create a regular and consistent experience of success that stretches beyond pure profit. Expand your awareness of how you truly make a difference for the companies with which you work. In short, learn to appreciate the magic that is inherent in your everyday work experiences. Remember what motivated you to begin the journey as a small business owner, and allow yourself to enjoy the synchronicities that emerge within your experiences."
Best Integrated Marketing Campaign — First Runner Up
@TracyPetrucci
"Find people you feel good about working with and don't let them go. Spend the money on those you do trust, who do good work, and everybody wins. Keep in good standings with everyone you do business with. Many times I have clients or students come around who I haven't even talked to in years who all of the sudden need me or my services."
David Finstrom, HUTdogs
Best Integrated Marketing Campaign — Second Runner Up
@hutdogs

"Get your story/message out there, on a frequent basis, to the folks that matter the most to your business or nonprofit. Create and build a marketing strategy and system to become more effective. Build relationships and always deliver. Also use the Constant Contact resources  —  support, tutorials etc."
Does your business offer marketing services to small businesses? Learn more about the Constant Contact Solution Provider Program.