If you own a small business, you've probably realized that the idea of 'marketing' has changed quite a bit in recent years.
With today's online marketing tools, every business owner can be a marketer and can create a strategy that fits their schedule and their budget.
Email marketing and social media are great examples of this.
Email marketing is the most effective marketing channel for small businesses because it allows you to communicate with your audience directly in the place they go every single day — the inbox. With email, you'll know your message has been delivered and can track the performance of every message you send out.
Similar to email, social media allows you to build customer relationships through the content you share and the conversations you participate in. What's unique about social media is that these interactions happen in a much more public space — giving you the ability to reach new audiences each time you post.
Not surprisingly, small businesses that use multiple channels, like social media, in conjunction with email report: more customer engagement (73 percent), more new customers (57 percent), more website traffic (54 percent), more revenue (40 percent), and more referrals (39 percent).
Recently, I had the chance to speak with three small business owners who use these two powerful marketing channels to feed their business.
From using email to drive attendance at events to generating orders on Facebook and Twitter — these businesses have seen the benefit of using email marketing and social media firsthand.
Read my full interview with these three entrepreneurs below:
What's the story behind your business?
Pam Nelson, Harvest Local Foods: Mary Ann Ford and I started Harvest Local Foods in 2006 to help grow the Philadelphia-area local-foods economy. Harvest Local Foods provides a bridge between local farmers and consumers through a super-convenient, home-delivery service of fresh food.
Beth Chapman, Leibman's Wine & Fine Foods: Ettienne Leibman opened Leibman's Wine & Fine Foods in Houston, Texas in partnership with her husband Ralph in 1979 after emigrating from South Africa. In 2003, the store was destroyed in a fire just before the holiday rush. The following year, Leibman came back with a bang, cutting the ribbon on a sparkling 11,300-square-foot Leibman's Wine & Fine Foods, more than double the size of the previous store. With the opportunity to build her beloved Houston specialty food store from scratch, Leibman and her team have created a stellar market.
Corinn Perry, Seed Spot: SEED SPOT was started by our CEO Courtney Klein with the dream of what a community, who rallied around its social entrepreneurs, could achieve. Impact is much greater with support, and SEED SPOT thrives on connecting different people, ideas, and strengths to solve important problems. Our mission is to accelerate, educate, and invest in entrepreneurs who are creating solutions to social problems.
I know you're active with email marketing and social media, what are some of the benefits you've seen from using these tools together?
Pam: Although there's some overlap in terms of the people we reach, there are also quite a few people who follow us on Twitter or Facebook who have not registered on our website and do not get our Constant Contact emails.
Since we post on Twitter whenever we send our reminders-to-order, people are prompted to place an order even if they are not officially "contacts." On Facebook we post less often, usually about something fun and exciting, like a picture of a particularly gorgeous veggie that just arrived from a farm. People on Facebook can go directly to our website to log-in and place an order.
We've also done some YouTube cooking videos and farm visit videos that we've linked through Constant Contact emails and Facebook.
Order Now! Sale on Shitakes, Cherry Tomatoes, Green Beans! http://t.co/rSumpPVRYO

— Harvest Local Foods (@HrvstLocalFoods) September 15, 2015
Beth: They are two parts of a whole.  As a small business, we can't take out television ads or large billboards.  But in nearly everyone's pocket, purse, or backpack is a little device that lets them know we are here.  Constant Contact allows us to reach out to those other areas including social networks in addition to direct emails.
Corinn: We've learned that different types of people like to consume their information in different ways. By pairing our social media with our blog and our email marketing, we can make sure that our reach is far and our community feels informed and involved. We want it to be easy for everyone to get involved as much as they want to!
Tell me a little more about how email fits into your strategy. How do you use email marketing to connect with your customers?
Pam: Constant Contact email marketing is integral to our weekly sales cycle. First, at the beginning of our sales week, we send out a newsletter to remind our customers that online ordering has opened for the week. The newsletter has information about what food we're expecting from our farmers, as well as a story about one of our farmers or food artisans, a food policy issue, or a recipe. There are several links to our website so that people can easily log-in and place their order.
Beth: We send out a weekly email to all our subscribers detailing our sales and promoting our special events.  We send other invites and information to more specific lists through email segmentation (such as information on wine events to those who sign up for our wine list, corporate catering specials to our corporate customers, etc…)
Corinn: We have a vast network of people who support the work that we do, and we need to be able to tell our story, share our venture's successes and promote our events so that everyone can continue to stay involved. We're only as strong as the network we build, and our marketing is the key to expanding!
What are the most popular types of social media posts for your online community?
Pam: People seem to like pictures of particularly great-looking produce and cute animals at our local farms.
Beth: We post a lot of food and wine memes on Facebook. Humor is always a good thing, with information. If you can get someone to share a funny picture or informational tidbit, they are sharing your name as well.
Corinn: Our audience loves to hear stories about how our ventures and SEED SPOT are finding a spot on the national stage. Our Phoenix startup community is growing rapidly, and seeing our impact on a national level is so exciting! We are proud to be putting Phoenix on the map as a hub for social enterprise, inclusive innovation, and diverse entrepreneurship.
Is there any specific business result (customer growth and/or revenue) that you can point to as a result of using tools like email marketing and social media?
Pam: Our customers have come to rely on our weekly e-newsletter and reminders to alert them that it's time to order. There's always a significant burst of ordering in the few hours after we send out a Constant Contact email.
Beth: Constant Contact's event and social features have definitely helped increase our special event attendance. In the past we might have to cancel an event due to poor RSVP results.  Now we have a much better way of engaging our friends and getting their commitment to attend our functions.
How much time per week is spent on marketing?
Pam: We spend about 6 hours a week on marketing for Harvest Local Foods.
Beth: Every minute of every day is spent on marketing in some respect for Leibmans.  In addition to our weekly sales blasts and monthly event notifications, we send out pictures of parties and food on our Facebook page.  We encourage our guests to "like" us or tell their friends. Checking in or sharing pictures of the great food is welcome.  We offer free Wi-Fi to help make this easier.
Corinn: We spend about 15 hours a week on marketing. We're a lean team of 5, so everyone is a jack/jane of all trades. We each contribute in our own way to spreading SEED SPOT's message. We try to bring everyone's voice through our different outlets by each coming up with new ideas for content and game plans for pushing our campaigns.
Do you have any advice for another organization that is just getting started with email/social media marketing?
Pam: Photos are so important for getting people's attention and for making your emails and posts look great. Make the photos as unique and personal as possible. We take plenty of photos of the food as well as of the farms and farmers that we visit. This is essential for helping people really get a feel for where their food comes from.
Beth: Think of how you address your personal email account. What makes you want to open an email? What makes you read it? And perhaps most importantly, what makes you want to continue to read it and not unsubscribe. Don't oversend to your lists, especially not the same boring email. No one wants to be bombarded by the same email every day. It turns your subscriber off.  Use visuals whenever possible.  A picture is worth a thousand words, so make sure it's a good one.  The free stock photos available can add some spice to an otherwise dull email.
Corinn: Don't be afraid to overshare. People are following you for a reason — they want to consume content rapidly, and experience content that they've never seen before. They want to hear about your failures just as much as your successes. After all, everyone's looking for something that they can connect with, be surprised by, and above all, remember.
Put your marketing strategy into action.
No matter what type of products you sell or services you offer, you're already involved in marketing every day. Use the work you're already doing to put your marketing strategy into action.
For these three businesses, a successful marketing strategy starts with email marketing. From there, you can share your message across social media and leverage your different social channels to reach new audiences for your business.
If you get stuck, you can use these successful small businesses for inspiration. Or, if you have specific questions about how these tools can work for your business or organization, we'd love to hear from you.
Post your questions in the comments below.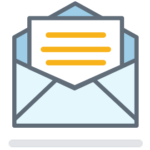 Is email marketing right for you?
See why smart small businesses use email marketing to drive more business. We'll show you exactly what it can do for you, and ten tips to get started.
Get your Guide!
By entering your information, you permit us to reach out to you in the future.