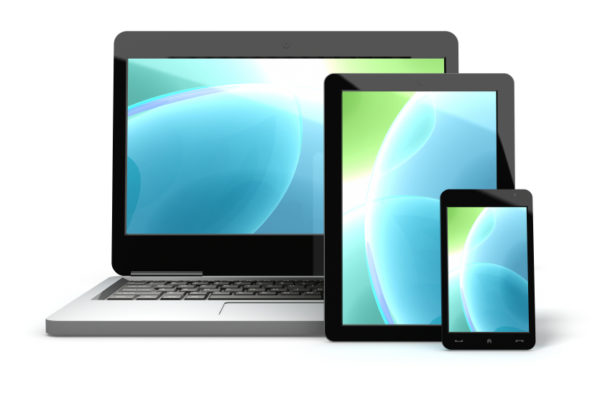 If you own a small business, you've probably been hearing a lot about mobile over the last few months.
We've certainly been talking a lot about it here. It seems like each week there's new data about why mobile is important and how the increased usage of smartphones and other devices have changed the way we interact with the world.
But you may also be wondering how your mobile strategy stacks up with your small business peers.
According to our latest data, mobile is already playing a big role in how business owners run and market their businesses online.
Plus, did you know that Instagram is now the fastest growing social network for brands?
Make sure you remember that, when you're snapping a photo with mom this Mother's Day!
Read about these top stories and more in this week's marketing news roundup.
For those of you wondering if small business owners actually use mobile technology for their business, the answer is a definitive "yes," according to new survey data from Constant Contact. Of the more than 1,300 business owners surveyed in March 2013, 66% reported using a mobile device, including smart phones and tablets or a solution like mobile-optimized websites and text message marketing.
How are small businesses using mobile technology? The top two ways are email and social media marketing and they have a considerable lead over other uses:
73% conduct social media marketing.
71% conduct email marketing.
44% advertise through social platforms.
34% have a mobile-optimized website.
18% run a mobile tablet-based payment point of sale.
18% use mobile apps to manage operations, like accounting.
Bottom Line: According to comScore's latest report on the U.S. smartphone market, 133.7 million people owned smartphones as of February 2013. Not only is that number huge, but it's growing. That number is up 8% since November 2012 alone, and it now represents 57% of the entire mobile phone market.
But while this surge in mobile activity can often be overwhelming, it also presents a huge opportunity for the businesses and organizations willing to think differently about the ways they communicate with their audience online. Whether it's creating emails that are mobile-friendly, adopting a more mobile/social media strategy, or taking control of the information your customers are finding when searching on their smartphones or tablets, there's plenty you can do to meet the demands of today's increasingly mobile world.
Mobile can make your life easier too. Whether it's coming up with content ideas or growing your email contact list, there are many ways that mobile technology can help you overcome your biggest marketing challenges.
A recent study from research firm Simply Measured, found that 67% of the country's top brands are now using Instagram as part of their social media marketing strategy. According to the study, the number of brands using Instagram has gone up 14% since the beginning of February, making it the fastest growing social network for brands today.
Both Pinterest and Google+ were close behind with 10% growth at 78% adoption and 77% adoption, respectively.
Bottom Line: Over the last year, Instagram has been one of the fastest growing networks for social media users, growing an astounding 500% since being acquired by Facebook back in 2012.
With more than 100 million active users, Instagram presents a huge opportunity for brands, both big and small.
Here are a few resources to help get you started:
[Q&A] Instagram for Small Businesses: 4 Organizations Share Their Secrets
How to Use Instagram for Nonprofits
How to Use Instagram to Promote Your Business
New data from the Content Marketing Institute found that nearly 50% of B2B small businesses plan to increase their focus on content marketing in 2013. According to the latest report, B2B small businesses are already investing an average of 31% of their marketing budgets on content marketing.
While small businesses do appear to have big plans for content marketing in 2013, they have also faced some setbacks in the process. Today, just 34% of B2B small businesses feel they are effective at content marketing, with a majority of participants citing "producing enough content" as their biggest challenge they'll need to overcome.
Bottom Line: While the term "content marketing"  is something the majority of small businesses are just recently starting to think about, the process of creating great content has always played a major role in how business owners connect and engage with their target audience online.
If you've been using social media, email marketing, or managing a blog for example, you're likely well on your way to putting a content marketing strategy into action.
Remember: People do business with brands they know, like, and trust, and as a marketer, creating content that delivers value to your target audience is a great way to build that relationship. To do that, you'll want to make sure you're creating content your readers will actually thank you for.
LinkedIn Today, the section of the social network that pulls in relevant news articles and original content from LinkedIn contributors, got a major redesign this week with the introduction of a new tool called LinkedIn Channels.
The new Channels feature is designed to make it easier for LinkedIn users to access content that's most relevant to them. Instead of simply being shown a collection of articles based on your particular industry, you will now be able to subscribe to specific topics and receive updates right in your homepage feed.
LinkedIn users will also notice that in addition to articles, SlideShare content will also have a more prominent role in the newly designed LinkedIn Today.
Bottom Line: In addition to being a valuable network to help small business and nonprofit professionals build relationships and attract new customers, clients, donors, and volunteers, LinkedIn has also become a powerful tool for accessing the information that's most important to you online.
Are you using mobile technology to run your small business? Let us know what you use in the comments below.