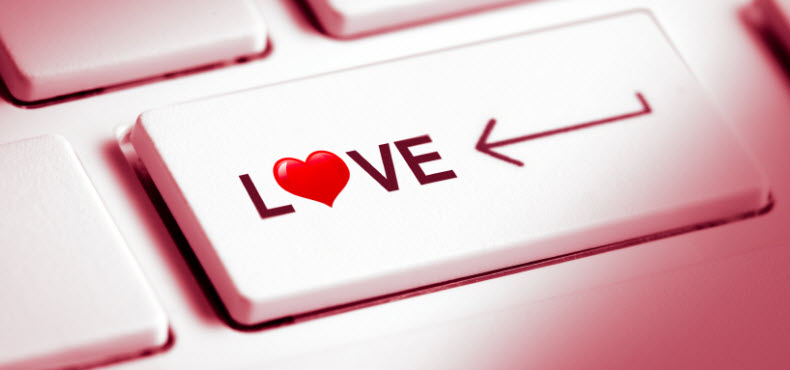 According to a new report from LinkedIn, 90 percent of small businesses now use or plan to use social media for their business.
I know, probably not the love story you were hoping for this Valentine's Day.
But if you're a small business owner whose heart has been broken by social media in the past, now might be a great time to give it a second chance.
Learn more about how other business owners are now using sites like Facebook, Twitter, and LinkedIn.
Plus, get caught up with all of the other top stories you were too busy to read this week in this week's marketing news roundup.
LinkedIn's newest report, called Priming the Economic Engine, surveyed nearly 1,000 small business owners in North America and found that 94 percent of small businesses on social media are using it primarily for marketing purposes. 61 percent of participants said that social media helps attract new customers.
Other interesting findings include:
49 percent of small businesses use social media for learning.
88 percent of small businesses on social media say that its effective for generating word-of-mouth.
90 percent of small businesses on social media say that its effective for building brand awareness.
Bottom Line: If you've been successful at using social media for your small business, most of these numbers won't come as a surprise. But if you're still having trouble seeing value in all the time you've spent on sites like Facebook, Twitter, or even LinkedIn, you may still have some doubts.
The fact is, building an engaged social media audience takes time. Even more importantly, it takes a willingness to be part of the conversation on an ongoing basis.
Here are a few resources to help you get started:
Yelp rolled out a new look this week, putting photos front and center on Yelp business pages.
With the redesign, Yelp will provide a carousel of photos that people can easily look through when visiting a page.
In addition to the new visual-design, Yelp has also revamped its review highlights.
Review highlights, have been part of Yelp for awhile and provide an overview of the most talked about parts of a business. Now, Yelp plans to expand the feature and provide an easier way to see what people love about a business.
Yelp explained the change in its announcement:
Yelp's review highlights give you a birds-eye-view of our community's favorite elements of a business. Because review highlights are so useful, we've given them a huge upgrade, mining our review data to call out the best menu items, prices and important information like whether a bar is beer and wine only.
Bottom Line: Over the years, Yelp has built an incredible collection of user generated data about businesses just like yours. Now, they are taking steps to leverage that data to provide an even better experience to its users.
As a business owner, it's important that you're aware of the information people are finding when visiting Yelp, or another online listing site like: YellowPages, TripAdvisor, or UrbanSpoon. In addition to user-generated content, there is a ton of information you can provide to help people take the next step to becoming a customer.
Here are a few resources to help you get started:
Google+ has seen some impressive growth over the last year. Between Q4 2012 and Q4 2013, registered users rose from 359 million to 1.5 billion.
But according to new data, provided by We Are Social, just 35 percent of those users are active; down from 51 percent in Q4 2012.
Of Google+'s active users, 56.2 percent access the site from a mobile device; up from 41.7 percent in Q4 2012.
Bottom Line: One of the things that make Google+ unique from other networks is its connection to other Google properties, including Gmail or YouTube. So when someone gets set up on either of these properties, they will also be added to the Google+ community. This could explain the spike in registered users, and could also explain why not all of these users are actively using the site.
And remember, regardless of how many users are active, Google+ can have a major impact on your business's SEO.
But it's also important to keep in mind that other social networks face similar situations. As this article from Econsultancy shows, Twitter's active audience now stands at 36 percent. Facebook leads the way with 49 percent of active users.
As a small business marketer, you need to make sure the networks that you're choosing will help you reach the right audience. Find out if Google+ could be right for your business.
According to new data from Nielsen, US adults spent on average 34 hours per month accessing the internet on smartphones, compared to 27 hours on a desktop.
Of the time spent on mobile, 86 percent comes from mobile apps; 14 percent of smartphone internet comes from the mobile web.
Other interesting findings include:
65 percent of US adults own a smartphone.
47 percent of smartphone owners are using social media daily.
36 percent of mobile shoppers use their smartphone to locate a store.
47 percent of mobile shoppers use their smartphone to view online reviews.
Bottom Line: Whether you realize it or not, mobile is already influencing the way customers and potential customers interact with your business online.
This means that whether someone is visiting your website, interacting with you on social media, or reading your latest newsletter — they're going to want an experience that meets their mobile needs.
If you're not providing a mobile-friendly experience, you could already be missing out on a valuable opportunity to do more business.
Want more social media advice? Reserve your spot for our free webinar, Social Media for Small Business and Nonprofits on Thursday, February 20 at 2:00 p.m., ET.