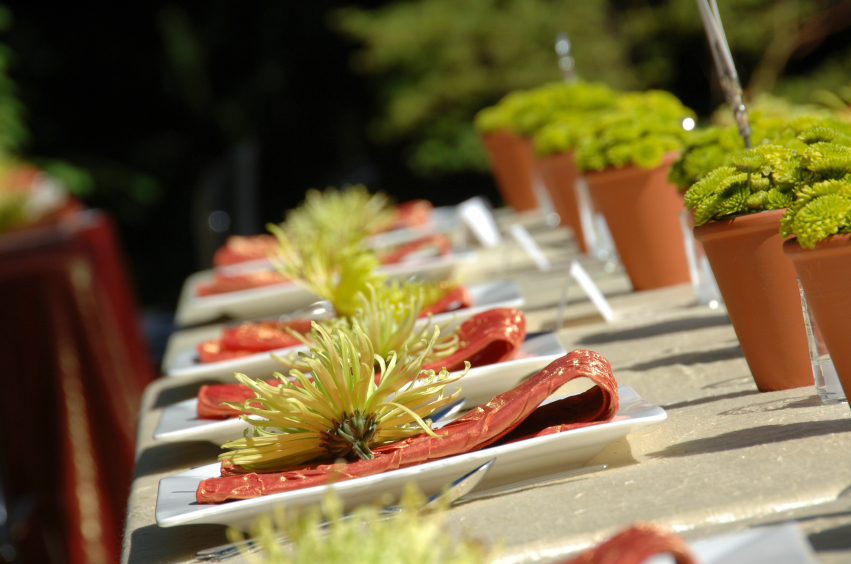 This is a guest blog post by Howard Givner, Executive Director at the Event Leadership Institute.
Anyone can produce a killer event with an unlimited budget, but it takes a real pro to be smart and creative with limited funds.
I've judged a number of event-industry awards contests over the years, and invariably, when it came to visual categories like "Best Décor" or "Best Use of Lighting," I was always far more impressed with event professionals who could stretch a budget and produce a stunning event with limited means.
The first step in cost-effective event design is to expand the concept of event design to include not just the flowers, lights, lounge furniture and other typical design "stuff," but also the venue, tables, chairs, and other event elements not normally associated with design.
Picking the right venue
Start with the venue, which is usually far and away the most expensive budget item, particularly when dealing with venues that include the food and beverage service. Look for venues that are 'event-ready.'
I love doing events in lofts, but most of them are rented as raw spaces, requiring you to bring in outside catering, liquor, and equipment rentals (tables, chairs, china, etc.).
So instead of paying one company (like you would with a restaurant, for example), you're likely paying four different businesses, all of whom need to make a profit. That chews up more of your budget than necessary, leaving you with less money available for design and décor.
'Event-ready' can also mean a venue that has built-in décor, which can be another big savings.
While many hotels, for example, have somewhat neutral décor designed to fit a wide range of event styles, there are numerous boutique hotels that have much trendier looks, enabling you to literally have great event design without doing anything extra.
Likewise, a venue with striking architectural features or a killer view can also provide dramatic ambiance with no further cost to your budget.
Get creative with the seating layout
Another way to be creative with your event design spending is to change up your seating format.
For dinners, instead of the traditional 60-inch round table, consider square, or rectangular tables. If the venue doesn't have them, they are inexpensive to rent and can dramatically change the look and feel of a room. Long communal tables are also popular and striking.
For cocktail receptions, instead of traditional 30-inch or 36-inch rounds, switch to longer serpentine shaped high-top tables, with a row of candles snaking down the center.
The great thing about this is that you're going to have tables and chairs at your event either way, so why not utilize them to make a design statement?
The same thing applies to your linens. Linens can also be rented relatively inexpensively, particularly solid colors, and mixing complementary colors within a room can add to the visual impact.
Once you've expanded your mindset about design to include ALL event elements including the venue and the seating, you're able to more cost-effective events that look great.
Tips from an expert
For more advice about choosing the right venue, check out this video featuring Jes Gordon, an event designer and the author of the book Party Like a Rockstar. It's an excerpt from a full class we offer at ELI:

How do you make the most of a small event budget? Share your money-extending ideas in the comments field below.