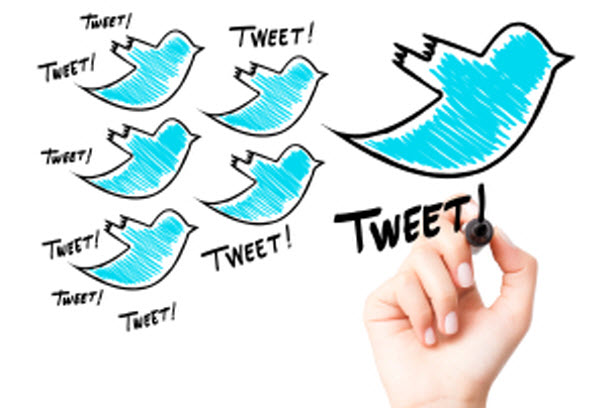 140.
According to IQ tests, this is the score that marks the intellect of a true genius. But luckily, you don't need to be a genius to master Twitter and its 140 character limit.
It's completely understandable to feel a little claustrophobic within the small space Twitter gives you to work with. After all, no one likes their thought to be cut short.
So, in an attempt to help you make the most out of the fewest, here are some secrets (a little birdie told me) to make your tweets sing and help you get the attention you deserve.
1. Steal from the pros
Not sure what to say in so few words? If you're having trouble, check out some headlines from your favorite magazine, newspaper, or news website. Great headlines pique reader interest, get right to the point, and leave readers wanting more—that's what your tweet should do too!
You can follow the headline formulas the pros use by swapping out their topics for yours.
Take for example the headline of this post. You could repurpose it for a post of your own: 4 Smart Ways to Reduce Stress Around [Your Topic].
How can you use other headlines to grab attention?
2. This just in: short and snappy is great for breaking news
The tweet below, from one of a kind restaurant, Vicky's of Santa Fe, updates followers on an upcoming live music performance and also links to additional information for those who are interested.
It's official! Doug Montgomery returns to Vicky's February 13th campaign.r20.constantcontact.com/render?llr=xo9…

— Vickys of Santa Fe (@vickysofsantafe) January 21, 2013
With such short posts, Twitter is perfect for quick and timely updates. Think of Twitter as your own speedy carrier pigeon. If you are holding irregular store hours, have any upcoming events you want your customers to know about, or some other special news, Twitter can spread the word fast.
3. Can you hear me now? Interacting with your followers
Even in the realm of social media, the golden rule still applies. What does that mean? If you want your followers to pay attention to you, you have to pay attention to them too!
Following your customers, starting a conversation, and even retweeting their posts can go a long way. Showing you're listening and interested in what they have to say is a compliment too big to ignore! These interactions increase the likelihood of your followers paying attention when you tweet.
New York-based nonprofit, The Pajama Program, knows how to give back. Raising money to give pajamas and books to children in need, the leaders of The Pajama Program remember to spread some love to their Twitter supporters as well:
@cherylynn40 That's awesome!!!Thank you for helping!

— Pajama Program (@PajamaProgram) December 26, 2012
If you see a tweet about your business respond when appropriate. Talking with your followers shows that you care what they think and are open to conversation.
4. Don't take Twitter too #seriously
As important as it is to keep customers updated and engaged, they're also looking to be entertained. More than any other social media, Twitter encourages a sharp biting wit and a healthy dose of humor. Don't shy away from tweets that show off some quirky personality.
If witty or funny aren't your things, don't worry! What's most important is that your tweets have a point of view. Share what rings true to you. If you run an art gallery, spruce up your feed with some Van Gogh quotes. Designer boutiques might want to keep their followers up-to-date on trends by linking to recent fashion articles. Whatever you decide your approach should be, don't feel like you have to be about all business all the time.
Don't let Twitter stress you out
Keeping your followers up-to-date is half the battle; letting them get to know you is just as important. So just follow the tips above and you'll find your followers paying attention and making it worth for it you to invest your time, energy, and voice to Twitter.
Any Twitter enthusiasts out there? Give us your best tips in the comments section below.