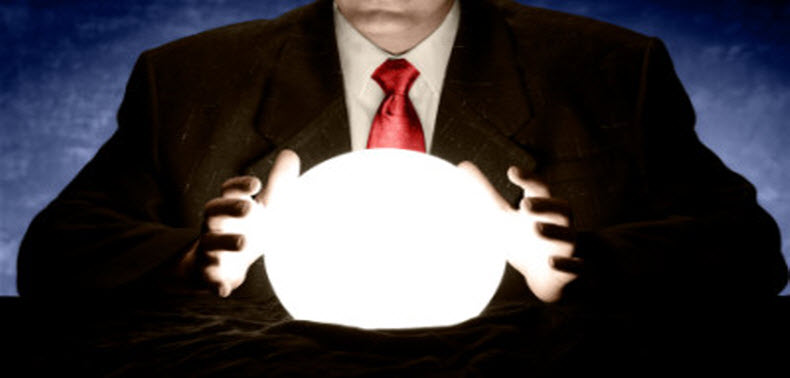 When it comes to making social media predictions, it can be difficult to foresee what new platforms and trends will emerge and explode in popularity.
At the end of last year, we made five social media predictions for 2013, and today we're taking a look back at how accurate our predictions were.
Lets see how we did!
1. Social media marketing will become a business-critical activity
Last year's prediction:
Over the past five years, we have witnessed small business attitudes toward social media evolve from dismissive passivity to cautious curiosity. Despite larger brands' excitable embrace of social media networks like Facebook, Twitter, LinkedIn, and Pinterest, most small businesses have been slow to include social in their marketing mix. In 2013, that's going to change. We think small businesses will approach social media marketing as a business-critical daily activity and, consequently, start seeing the value these channels bring to their businesses.
The result: True!
According to our survey results in March, small business owners are using a much broader mix of social tools, and finding them to be more effective. We also recently uncovered that 80 percent of small business owners conduct social media marketing. While it may be challenging to keep pace with all of the evolving online marketing technologies, incorporating social media marketing into an online marketing plan has become less of an option and more of a must do.
Need help building your social media presence? This guide can help. 
2. Images will become even more important for engagement
Last year's prediction:
Instagram made a bold move when the social network thought about licensing users' photos for commercial use to different companies. Since then, the company has back pedaled, but the message was clear: images, especially social images, are going to be big. In 2013, we'll see this trend continue. There's a big appetite for visual stories, and the brands that combine images with content in innovative ways will see user engagement spike.
The result: True!
Images were big in 2013, and this prediction couldn't have been more spot on. Visual social media platforms like Pinterest, Vine, Instagram, and even Snapchat all saw tremendous growth this year. Great visuals have become a crucial aspect of online marketing, and this trend isn't going to fade anytime soon.
This is a trend we expect to continue in the New Year.
This year, we spent a lot of time developing resources to help small businesses use images in their marketing successfully. If you haven't started to incorporate images into your marketing, this 30-second video is all the motivation you need.
Here are a few additional resources that can help you get going with images too:
[Guide] How to Use Images to Bring Your Emails to Life
[Videos] How to Use Images in Your Email Marketing
[Pinterest] Visual Marketing Content – Image Tips
[Blog] How to Create Stunning Visual Content with Your Smartphone
3. LinkedIn will keep getting bigger
Our prediction:
A year ago, LinkedIn was definitely a laggard in the social media world, but they made some great improvements this past year with updated profiles, new company pages, the influencer following program, and the endorsements feature. This network has become a valuable resource.
The result: True!
LinkedIn started the year off by reaching one billion endorsements and then hit the remarkable milestone of three million company pages (a half a million of those were added in the last twelve months)! In 2013, LinkedIn made a long list of updates, including rich media updates, an upgrade to its search, new company page analytics, three new mobile apps, a new look for LinkedIn groups, and most recently, showcase pages. LinkedIn seems to be getting bigger and better every day, and I don't expect that to change in 2014.
Here are a few resources to help you get the most from LinkedIn in 2014:
4. Google and Twitter will get cozy
Last year, we predicted that Google and Twitter will start integrating more in an attempt to put pressure on Facebook.
Last year's prediction:
That would be a natural fit for Google, since the majority of Twitter accounts are public and Facebook users all usually have some privacy controls on their accounts. Remember when Google removed the real-time Twitter search function? I have a feeling that will return in some way or form. Social signals are becoming increasingly important in the relevance game, as clout and authority become increasingly important.
The result: Not so true
This hasn't been the case. Google and Twitter aren't exactly getting along, especially with the growth of Google+ in 2013. This year, we saw many reports suggesting that Google+ is not only outpacing Twitter's growth, but becoming more popular than Twitter. With Google+, Google may not need Twitter to take on social media giant Facebook in 2014.
Thinking about giving Google+ a try in 2013? Here's help:
5. Content marketing will play an even bigger role in 2013
Last year's prediction:
When you give people content that's valuable, you help build a relationship that means people will be much more likely to pay attention to your organization in the future. You can expect unique and engaging content to continue as the number one way for small businesses and organizations to build relationships with their audiences and attract new customers or supporters.
The result: True!
Content was a driving force for many businesses in 2012, 2013, and will be again in 2014. A recent report from Content Marketing Institute discovered that 91 percent of business to business marketers and 90 percent of business to consumer marketers use content marketing. Content marketing isn't just for the big brands either — 94 percent of small businesses (less than 99 employees) use some form of content marketing to grow their business.
Don't believe it? You're probably using content marketing and you don't even know it. Blog content, white papers, eBooks, and newsletters are all forms of content marketing.
What will make the content marketing trend different in 2014 is the increase in content strategy. There's no point in taking the time to create content, if you're not also taking the time to map out a plan of action for your content. By the end of 2014, I predict we'll see an increase in the effectiveness of content marketing as a result of the boost in documented content marketing strategies.
Here are a few resources to help improve your content strategy:
Looking ahead to 2014
As we march through the final month of 2013, it's not only a great time to reflect on the year that was, but it's also an opportunity to look into the crystal ball to see what's coming in 2014.
We recently announced our predictions for small business marketing in 2014.
Here are three trends to watch out for in the New Year.
Do you have any predictions for 2014? Let us know in the comments below.