Here at Constant Contact, we're always uncovering new data to help you create effective email campaigns.
Whether it's providing the best time to send emails based on the industry you're in, or taking a look at what types of content result in the best click-through rates, we work hard to ensure that small businesses and organizations are getting all the best information possible.
In the infographic below, we take a look at the "What, When, and Who" of successful emails. Specifically, we reveal interesting data around:
What email subscribers click on
When is the best time to send emails in order to maximize open rates
Who's opening and clicking your emails
We hope you find the data points in the infographic as interesting and revealing as we did!
(Having trouble viewing the infographic? View it here!)
Looking for more small business marketing data? Check out our research page at: news.constantcontact.com/research.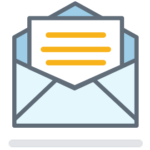 Is email marketing right for you?
See why smart small businesses use email marketing to drive more business. We'll show you exactly what it can do for you, and ten tips to get started.
Get your Guide!
By entering your information, you permit us to reach out to you in the future.