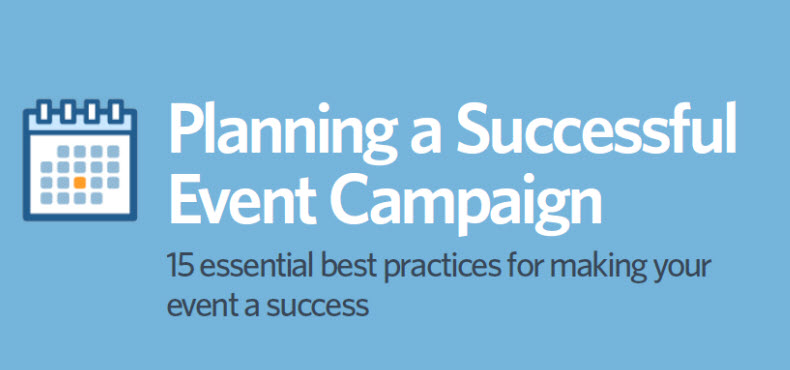 Events are a great way to deepen relationships with current customers and can help you attract new customers as well.
When done right, events are also one of the best ways to get people to take the next step from interacting with you on Facebook or reading your newsletters, to actually visiting your store, restaurant, or office.
But successful events don't just happen overnight.
To create a successful event campaign, you need to come up with a strategy that incorporates your different marketing channels — like email, social media, mobile and web — so that you can promote your event, reach the right audience, and drive meaningful business results.
That's why we created this guide.
This guide will walk you through the necessary steps to plan a successful event campaign that will attract new customers and help you do more business.
(To view the guide in your browser, click the link above. If you want to download the guide, you can right click on the link and select Save as.)