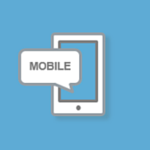 In this expert interview we ask mobile marketing specialist, Franco Beschizza, how businesses can get started with mobile marketing.
Be honest. Is your small business really wowing your customers and clients? Every professional knows that customer service is important. So why is it that the small businesses getting it right are in the minority?
Does marketing automation work? It's a question plenty of small businesses are asking as they look to get more bang for their buck from their marketing campaigns. So we set about finding out.
It takes a lot to be a small business owner. You're putting yourself out there and taking risks to do something you love. Running your own small business is certainly admirable, and can be very rewarding. At the same time, even with the right online marketing tools, it can be…
In honor of National Small Business Week, we would like to share with you a few ways we are encouraging our Constant Contact family to give back to small businesses. This year, National Small Business Week is being celebrated from May 5th through 11th. Here's how we can all show…
Black Friday, Small Business Saturday, and Cyber Monday. These three days represent one of the largest spending periods of the year. While you know email marketing is the most powerful tool to reach potential customers, how do you maximize your chances that customers will open your emails? Constant Contact is…
As part of National Women's Small Business Month, Constant Contact was honored to participate in a Twitter chat on Thursday, Oct. 12, about important issues for women business owners — both established and those just starting out. The chat — which used the hashtag #womeninbiz — brought together a number…
You want to drive business by sending visually appealing emails that get delivered. This means you're going to need an Email Service Provider (ESP) — a company or service that allows you to send marketing emails and track your results. But not all Email Service Providers are created equal. With…
Your customers wake up every morning and check their email. Through the course of their day, they'll spend an average of 6.3 hours reading around 88 emails. Shouldn't your business be among them? Sending out a marketing email isn't difficult, but you have to think about it a little differently…
If you're a small business owner, free time is not a luxury you can enjoy often. When every minute matters, wasting time creating an email that doesn't help your business can hold you back. You can't afford to leave the success of your email marketing to chance. Check out the…
If you're a small business owner, you're motivated by something unique. A reason you get out of bed in the morning and put in the long hours. Something that drives you to roll up your sleeves and get the job done. Your why. As part of National Small Business Week,…
While the marketing automation industry is growing, both in the number of businesses using automation and the extent to which those businesses are applying automation, there is little doubt that adoption is faster among larger organisations.