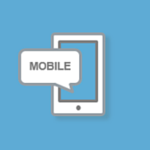 In this expert interview we ask mobile marketing specialist, Franco Beschizza, how businesses can get started with mobile marketing.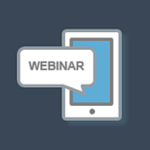 Allow us to take a wild guess. You are tired of hearing people say that you need to be doing mobile marketing. (You already know that mobile marketing is blowing up.) What you need is concrete advice on what it is and how to make it work for your small business – without frittering away oodles of cash that simply isn't there.
Be honest. Is your small business really wowing your customers and clients? Every professional knows that customer service is important. So why is it that the small businesses getting it right are in the minority?
You want to drive business by sending visually appealing emails that get delivered. This means you're going to need an Email Service Provider (ESP) — a company or service that allows you to send marketing emails and track your results. But not all Email Service Providers are created equal. With…
Your customers wake up every morning and check their email. Through the course of their day, they'll spend an average of 6.3 hours reading around 88 emails. Shouldn't your business be among them? Sending out a marketing email isn't difficult, but you have to think about it a little differently…
If you're a small business owner, free time is not a luxury you can enjoy often. When every minute matters, wasting time creating an email that doesn't help your business can hold you back. You can't afford to leave the success of your email marketing to chance. Check out the…
If you're a small business owner, you're motivated by something unique. A reason you get out of bed in the morning and put in the long hours. Something that drives you to roll up your sleeves and get the job done. Your why. As part of National Small Business Week,…
While the marketing automation industry is growing, both in the number of businesses using automation and the extent to which those businesses are applying automation, there is little doubt that adoption is faster among larger organisations.
Does marketing automation work? It's a question plenty of small businesses are asking as they look to get more bang for their buck from their marketing campaigns. So we set about finding out.
Some of the best marketing ideas come from being in the moment. Capturing the zeitgeist. Having your finger gaffa-taped to The Pulse – whatever that is. With 2016's Leap Day whirring towards us, here are some ideas that will get you thinking about how you can pay homage to Leap Year while engaging your target audience with novel promotional ideas.