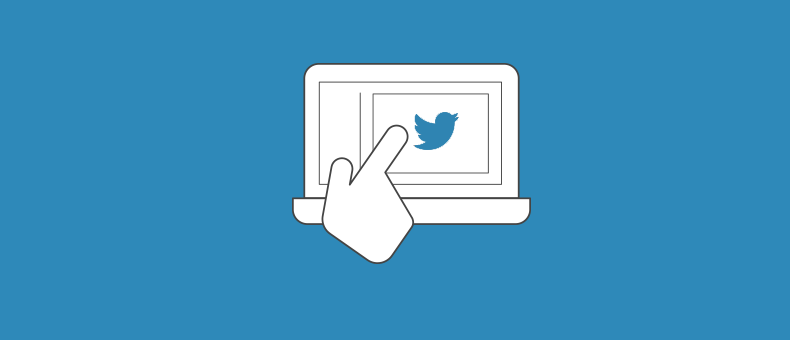 When it comes to shopping online, Twitter probably isn't the first place you'd think to look.
But this week, Twitter is trying to change that with its new "Buy" button.
Learn more about this top story, plus find out how Facebook is improving the experience for people seeing and creating ads on the site.
Here is this week's marketing news roundup:
Twitter unveiled its new "Buy" button this week, which will allows users to make purchases right from a tweet on their mobile device.
Currently, the Buy button is only available to a select group of Twitter users but is expected to roll out to a wider audience in the coming months.
In its announcement, Twitter addressed any concerns over privacy or security concerns:
"We built this test experience with your trust and security at the forefront. Your payment and shipping information is encrypted and safely stored after your first transaction, so you can easily buy on Twitter in the future without having to re-enter all of your information."
Bottom Line: E-commerce has started to play a larger role in the world of social media over the course of the last year. Pinterest has played a big part in accelerating this trend, with the introduction of pricing information in Rich Pins and its overall success at driving results for online retailers.
Facebook also introduced its own "buy" button in July.
It's unclear how users will respond to the ability to make purchases right from a tweet or a post on Facebook, or if these features will be easily accessible to brands of all sizes.
Facebook announced this week that it will start asking for more details from users after they click to hide an ad on the social network.
With the new feature, users will be presented with a number of options for why they are hiding the ad, including:
It's not relevant to me
I keep seeing this
It's offensive or inappropriate
It's spam
Something else
Facebook will use the feedback it receives to improve the experience it provides to individual users, and will also use the information to better target ads to other users on the site.
Bottom Line: The ability to target your content is one of the biggest benefits of using a Facebook Ad for your business. You can target based on location, interests, gender, and even past purchasing behavior.
You can also take advantage of Facebook's lookalike audience feature, to help Facebook target users with similar interests as the people subscribed to your email list.
With this latest update, Facebook will have better insight into how accurate its targeting really is, which will help improve the effectiveness for all Facebook advertisers.
New to Facebook Ads? Here are four examples of how ads can be used to drive results for your business.
According to a new report from Fractl, more than 8 in 10 of all social media shares take place on Facebook.
The report, which includes data from one million of the most-shared articles in the first half of 2014, found that Twitter was the second most active network for social shares, with 8.6 percent.
Google+ (4.3 percent), Pinterest (3 percent), and LinkedIn (2.2 percent) rounded out the top five networks.
Bottom Line: Whether it's a share on Facebook, a retweet on Twitter, or a repin on Pinterest — shares are incredibly valuable when trying to reach new audiences on social media.
When a fan or follower hits the share button, they are not only providing an endorsement of your content, they are also helping to introduce your business to a whole new audience. When their friends and followers see your content, they will also see you as the original source and will have the ability to click through to learn more.
When creating content for your different social networks, it's important to pay attention to what types of posts are generating the most shares. This can differ from network to network, so make sure to tailor your posting strategy to your different social audiences.
To help you get started, here are some helpful tips for creating a social media posting schedule.
Facebook is rolling out a series of updates to its Power Editor this week, designed to make it easier for advertisers to preview and prepare ads before launching.
One of the notable changes will be the ability to preview News Feed ads during the creation process. Previously, users had to publish a post to a page and then choose to promote it.
In addition to the new preview feature, users will now be able to edit News Feed ads using the Power Editor.
Facebook explains:
"In the past, since these ads were anchored to page posts, they were not changeable. With this change, advertisers can now create News Feed ads at scale, preview them during creation, edit them at any time, and bulk import/export them."
Facebook is also updating its objectives, and will provide a number of new options for advertisers to choose to help Facebook optimize their ad performance.
These options include:
Clicks to Website
Page post engagement for photos
Video View
Bottom Line: Running your first Facebook Ad can seem like a pretty daunting task. From targeting to budgeting, to creating content and scheduling — there's a lot you need to consider.
With its latest update, Facebook is taking steps to help simplify the process of getting your ad out the door.
If you've been thinking of giving Facebook Ads a shot, now is a great time to get started.
Need additional help?
This month we are hosting a special online event, How to Stand Out and Attract New Customers: Simple Strategies for Getting Your Business Found Online.
This session will show you how to use tools like Facebook Ads to stand out from the competition, and make it easy for potential customers to find you when they need you. Learn more.