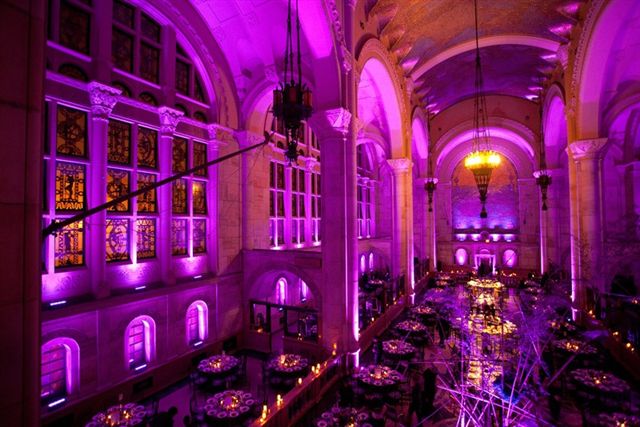 This is a guest post by Howard Givner, Executive Director, the Event Leadership Institute
One way to tell the difference between an experienced event professional and a novice is how they view lighting.
The novice thinks about it as an after thought, if at all, whereas the pro integrates it from the beginning, knowing that lighting is perhaps the most cost-effective way to make a room really pop.
Lighting can completely transform a room's look and feel, and with the advent of light-emitting diodes (LEDs), you can display multiple color changes at the push of a button, as these before and after pictures show.
In addition to serving a design function, lighting also performs an integral task function as well, though most people probably don't notice it. Think of the importance of lighting items in a silent auction area, or name tags on a check-in table, or illuminating a speaker at a podium.
One of the challenges people face when it comes to lighting, however, is that the lexicon used by lighting vendors is too often confusing and overly technical. Planners looking at a lighting proposal might just as well be staring at the parts list for a microwave oven for all they know. The sad truth is that you don't know if they're giving you the appropriate lighting instrument for the chosen task, or whatever they happen to have in their supply closet.
But it need not be so. One of the first classes we started developing when we launched the Event Leadership Institute was our Event Lighting 101 class, in part to help demystify the process of hiring a lighting vendor. And one of the first concepts we address is how lights are categorized, and it turns out that learning this concept will go a long way toward unlocking the secrets of event lighting.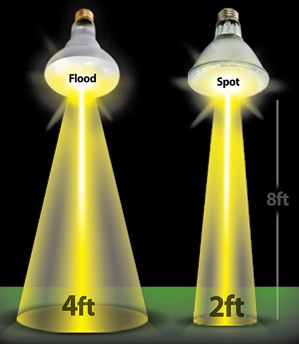 The vast majority of lighting instruments fall into one of two categories: they're either spots or washes (floods). Spot fixtures cast a narrow, concentrated beam of light onto an object, such as a centerpiece or a podium. Lekos, pin spots, and follow spots are examples of spot fixtures commonly used in events
Wash fixtures, on the other hand, dispense a broad beam of light, and are suitable for adding general color or light to a wider area, such as a dance floor or a stage backdrop. PARs and LEDs are examples of wash fixtures used in events.
Knowing that little bit of information can help you identify whether a spot or wash is appropriate for a given purpose. You're then in a better position to determine if your lighting vendor is recommending the appropriate instrument on his proposal.
For additional tips on this topic, check out the Event Leadership Institute's class "Event Lighting 101" by Richard Tatum of L&M Sound & Light. Here's a clip:
What role does lighting play in your events? Tell us below!