In the beginning, small businesses and nonprofits saw the need for a single video on their website to serve as an online advertisement for their product or service.
Usually paired with a call-to-action to buy or donate, a video was something on a checklist for companies to look professional and approachable. Normally, these videos required a sizeable investment.
That's all changed now.
With 77 percent of Americans now walking around with a smartphone in their pockets, more people than ever can create and share professional-looking videos.
But while it's exciting to see so many business owners experimenting with creating video content on their mobile device, there are some areas where improvements can be made.
Don't worry. All of these common mistakes can be resolved with a few simple tips.
Here are five mistakes to watch out for:
1. Holding your phone the wrong way.
Nobody wants to watch a video where you can only see a thin slice down the middle of the screen.
This happens when you hold your phone vertically while filming.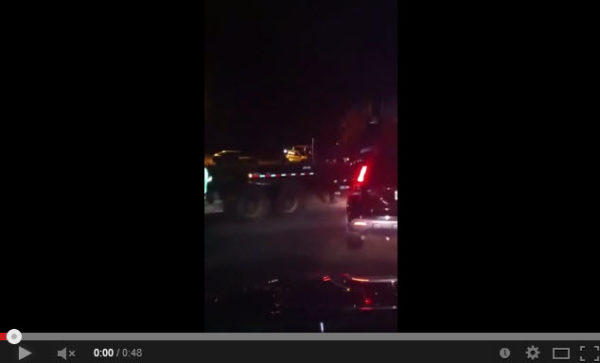 Instead, turn your phone sideways. This will provide a better quality video, and give viewers a more pleasant viewing experience.
Want to improve your video quality even more? In addition to changing the way you hold your phone, there are also affordable tools you can use to enhance your smartphone camera even more.
I'm a big fan of the olloclip. You can give your smartphone camera a fish-eye, wide angle, or zoom up to 15x with the newest olloclip, a small multifunctional clip-on lens for your smartphone.
2. Not keeping it steady.
Let's say you just moved to a new location and want to take your most devoted Facebook fans on a tour of your new space. You could hold your smartphone in your hands, walk through your business, and record as you narrate.
This is a video your audience would love.
But while walking around, the video is bound to get a little shaky.
A great solution for this is the SteadiCam Smoothee Camera Mount. Give your video the Martin Scorsese treatment with a classy, gliding walk-through of your office space or even an event to get people excited about seeing themselves on your social channels.
3. Forgetting to keep things level.
One of the easiest ways to ruin this perfect video is to shoot it from an angle that's not level or looks unbalanced to the viewer. This is a quick way to distract viewers, and discredit the person speaking in the video.
One thing you can do to resolve this problem is to invest in a tripod.
There are smaller tripods designed for smartphones, but I recommend purchasing a regular sized tripod and investing in a Glif clip.
Attach the Glif to your smartphone, and you will have a steady and secure tripod solution. You can record yourself talking at any angle and look professional.
Tip: You can even download a time-lapse app for your smartphone and wow your followers with a cool video of your next project seen start to finish in seconds.
4. Poor audio.
While it's great to shoot footage at your store, or outside during special events, it's important to know that your phone does have some limitations when it comes to recording audio.
If you plan to have someone speaking on camera, make sure you're shooting in a quiet location. Hosting an event and want to interview speakers or attendees? Plan ahead to make sure you have a quiet space to ask people questions.
You may also want to invest in a microphone if you plan to do interview-style videos in the future. There are many affordable options — like the Audio-Technica ATR-3350 — which can be used to cut down on any background noise.
5. Forgetting to edit.
You don't need any technical editing expertise to edit your videos before publishing online.
A site like YouTube has a ton of simple editing and enhancement features you can take advantage of. For example, if you're shooting an interview or a video announcement, YouTube lets you crop the beginning and the end of the recording, to remove any rough edges.
You can also stabilize your videos, and add a number of quick fixes within YouTube.
Ready to get started?
It's never been easier to create professional-looking videos that your audience will love.
To help you get started, I've collected some of my favorite video resources:
Have questions about creating videos for your business? Post them in the comments below.