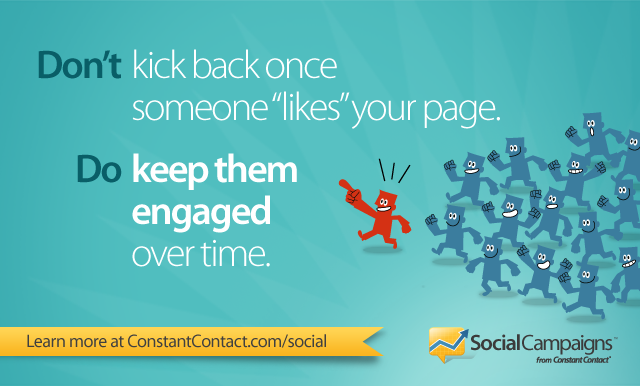 Sure, Facebook "Likes" are important.
But they're only one piece of the puzzle.
Thanks to Facebook's algorithm, it's extremely easy to fall off the radar even after someone has "Liked" your Page.
That means you can't be satisfied with Page "Likes" alone.
You'll need to make sure you're getting people to take action on a regular basis. This way, when you have something you really want to promote the chances of people actually seeing it are much better.
So how do you move beyond the "Like" and get people to continually take action? That's exactly what we'll take a look at here.
Understanding the benefit of fans who take action
When fans take action and engage with your Page's updates, they increase the likelihood of future posts showing up in those fans' news feeds. These actions also solidify loyalty with those fans. And of course, these actions make it easier for you to reach that person's Facebook network.
And even the smallest actions, such as liking a status, commenting, or clicking a link increase the likelihood of the same people taking bigger actions, like sharing or taking you up on an offer down the line.
Let's take a closer look at these smaller actions
The most common actions you want people to take are:
To "Like" a status
To comment on a status
To click a link
How do you get people to take those actions?
It's simple, really. Just ask — clearly and specifically.
Want someone to "Like" something? Say something along the lines of… "Click Like if …" With the "if" portion being something you know your fans would probably like. You could even go further with "Click Like if you believe that …" or "Click Like if you want …"
Want to get comments? Ask a question and say something along the lines of "Tell me in the comments below." You may want to focus on open-ended questions so you start to get a better understanding of your fans. For example, "How do you feel about…?" or "What are your goals related to…?"
This way you'll have a better idea of what type of content will engage them and lead them to taking action.
Here's a simple example that asks for both a "Like" and a comment:
Want someone to click a link? Ask your fans to "Click this link …" The most important thing here is to give a reason for your fans to click. Think along the lines of "Check out this blog post because …" and then tell them the benefits of reading the post.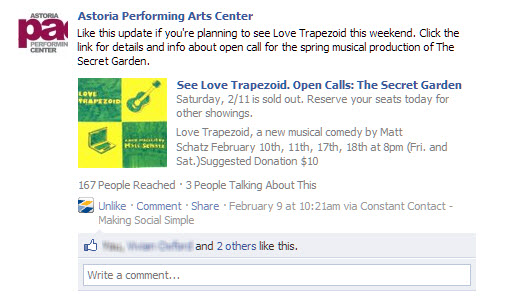 That seems too simple
It is that simple. And believe it or not, that's actually hard because we tend to complicate things more than we need to. Remember: Clear and specific works best.
Think beyond the "Like"
So don't just sit back once someone "Likes" your Page. Be prepared to create content that asks for your fans to engage by taking specific actions.
Watch this video for more:
What ways have you been able to get people to take action on your posts? Tell us in the comments below.