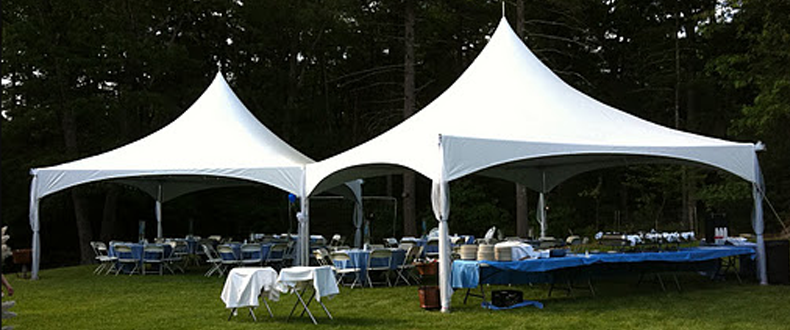 We at Constant Contact are always trying to understand our customers so that we can create great products and services.
Luckily for me, it isn't difficult to put myself in my customer's shoes since I own a small business of my own!
Since graduating college in 2007 I have owned and operated Backyard Tent Rental, a small party rental business located just outside of Boston, Massachusetts.
As a small business owner, I too need to stay in touch with my customers so I use Constant Contact to send email promotions to my customer base.
We have approximately 560 email addresses on our list, which are mostly from customers that we've worked with in the past.
This past April, I sent a very simple email to reengage our customer base.
The email results were pretty good. We got a 29 percent open rate and I was pleased. But then the responses starting coming in, and I was yet again reminded of the power of email marketing.
Months later, I am still getting replies to my very simple email reminder.
To date, I can directly attribute $3,200 in tent rentals to that one email.
Would some of these people have looked me up and contacted me again without the email I sent? Possibly, but I know for fact that my one simple little email paid big dividends.
Here's an overview of our results, so far:
Sent to 556
29 percent open rate
10 clicks to my website
6 new events booked
$3,200 in revenue
The message here is simple.
Take the time to reach out to your customers and at the very least remind them that you exist. My email didn't include a major discount, and we weren't running any special promotions. It was just  a friendly nudge, and for some people that's all it takes!
It's easy to let "sending emails" fall off your to-do list. But if you're going weeks, or even months without reaching out to your audience you could be missing out on a ton of opportunities to do more business.
So, from one small business owner to another, I'm encouraging you to take the time to reach out to your past customers. The message will be well received.
Do you have an email success story like Jim's? We'd love to hear it. Share your story in the comments below.